Article successfully added.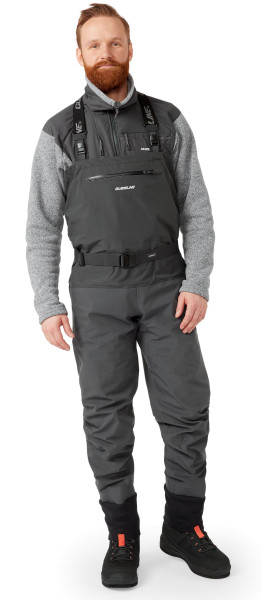 New
Price
Guideline HD Sonic Waders

New
Price
Model measures 184cm/78kg (6´1"/172lbs) and wears size Medium Long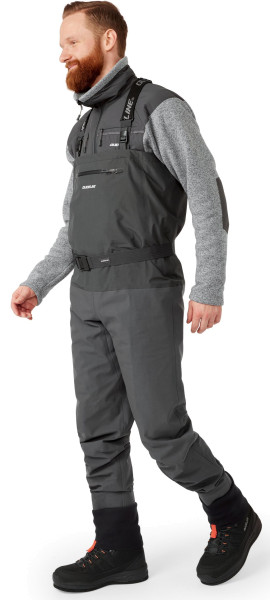 New
Price
Model measures 184cm/78kg (6´1"/172lbs) and wears size Medium Long

New
Price
Model measures 184cm/78kg (6´1"/172lbs) and wears size Medium Long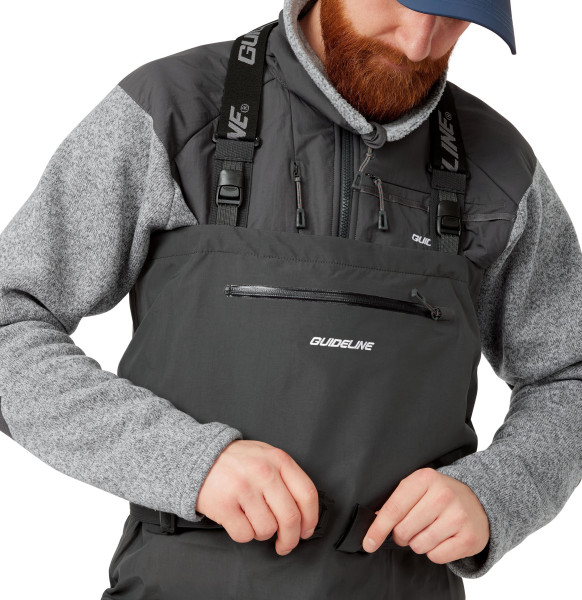 New
Price
Guideline HD Sonic Waders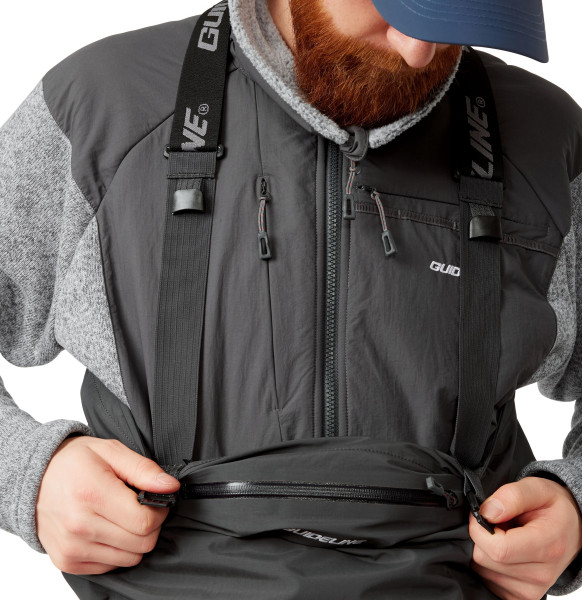 New
Price
Guideline HD Sonic Waders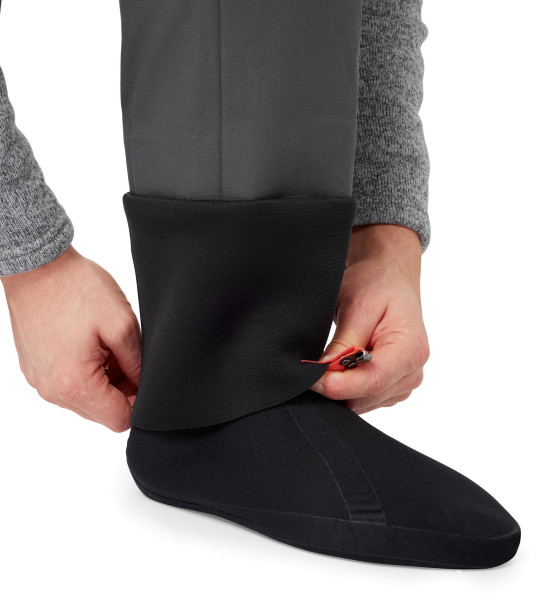 New
Price
Guideline HD Sonic Waders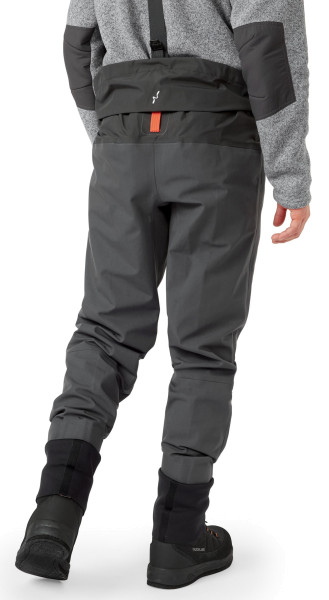 New
Price
Guideline HD Sonic Waders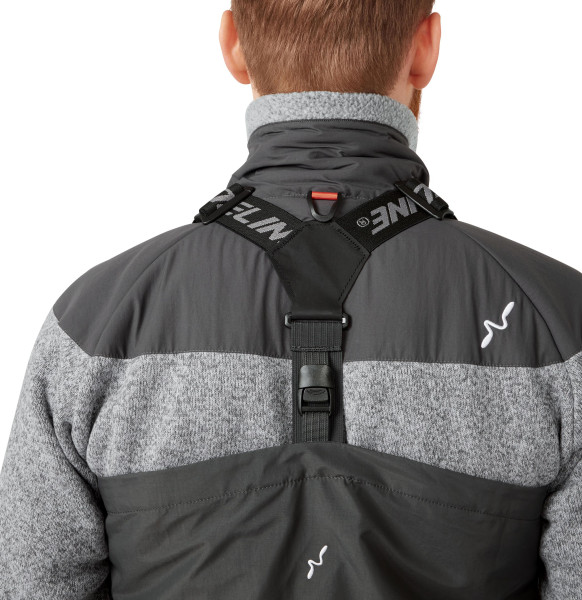 New
Price
Guideline HD Sonic Waders
Guideline HD Sonic Waders
Guideline HD Sonic Waders
Not sure what size to buy? No worries! Specify your "Body measurements" down here and we'll check the selected size. If necessary we'll choose the perfect size for you.

was

€549.95 *

(36.54% Saved)
€349.00 *
Prices incl. VAT plus shipping costs
Guideline HD Sonic Waders
HD Sonic from Guideline are modern waders made from robust nylon Taslan and have excellent breathability (8,000 g/m2/24h) and waterproofing (20,000 mm). Above the waist, these waders are made of 3-layer fabric and below the waist, 4 layers provide extreme durability and extra protection. This combination of Guideline's toughest and lightest fabric gives you the perfect recipe for extra comfort and reliable water protection.

One of the biggest advantages of the HD Sonic is the use of its welded high-frequency ultrasonic construction. A special process in which the individual main elements are not sewn together and then glued, but welded together straight away. This eliminates one of the typical weak points of conventional waders!

For extra deep wading, the HD Sonic offers one high-positioned but easily accessible pocket on the front. A further protected inner pocket offers storage space for small items or valuables and also features water-repellent YKK AquaGuard® zips (not waterproof). The perfectly fitted booties feature the most sustainable and functional solution available: Yulex® natural plant-based rubber and a high-density limestone-based sole. Combined with the flexible and attachable Yulex® Natural Rubber Gravel Guard, they ensure a perfect match with your waders and protect the footie on extended days of fishing.

A vertically adjustable Elevator™ braces, these Guideline high waders transform into hip waders in seconds for extra comfort on warmer days or when hiking and wading. If you're looking for a durable wader that can handle wear and tear alongside breathability, freedom of movement and thoughtful pockets, look no further! The HD in the name of these waders stands for 'Heavy Duty' for a reason. A reliable wader with a functional support system that offers you high flexibility.
Tip: These well thought-out waders are of course also available with a TZip zipper for quick and easy putting on and taking off of the pants.
Eco Friendly Production

These waders from Guideline use durable main materials that ensure a long product life. All main materials, buckles and much of the trim are 3rd party bluesign® approved. These waders are a fluorocarbon free product. To reduce the use of petroleum-based neoprene, the footies use plant-based Yulex® natural rubber from FSC-certified Hevea rubber trees. Yulex® natural rubber reduces CO2 emissions by up to 80% compared to petroleum-based neoprene. The rubber is laminated to recycled polyester on both sides and attached with a water-based adhesive. This is by far a better choice for the environment than industrial neoprene. For the sole of the booties, an extremely dense rubber is needed and here a limestone-based rubber is the best combination of performance and endurance while protecting our planet. This material uses calcium carbonate from limestone sedimentary rock to form chloroprene rubber chips. These are then melted, infused and baked into foam before being cut to the correct thickness.
Details:
Extra high waders for deep wading
Welded high frequency ultrasonic construction
Vertically adjustable Elevator™ braces for hip waders
High pocket with water-resistant YKK AquaGuard® zips for maximum wading depth
Nylon webbing with high/low position option
Crotch construction for increased mobility and wader strength
Pre-curved knees for increased mobility
Gravel Guards with hooks to connect to waders
Comfort Plus™ booties to prevent any bulkiness in the wading shoe
Footies with Yulex® natural rubber
Inside pocket with washable YKK Aquaguard zip
Environmentally friendly production (Bluesign® certified materials, Fluorocarbon Free, Yulex® Natural Rubber)
Breathability: 8000 g / sqm / 24 hrs.
Waterproofness: 20.000 mm
Material: 4-layer Nylon Taslan
Weight: approx. 943g
Stuffbag included
Colour: Charcoal
Please note that the zips of the pockets (as with all waders) are water-repellent (not waterproof) and are therefore not suitable for storing mobile phones and other electrical devices.
About Guideline:
The Scandinavian cult brand Guideline offers almost everything that you need for fly fishing. In addition to modern rods and reels, this impressive selection also includes high-quality wading clothes and all kinds of accessories. In fact, all Guideline products have one thing in common: They combine a practice-oriented design with an outstanding value for money. This applies for all price levels – from entry-level to premium models. Furthermore, Guideline places great emphasis on sustainability, which leads to eco-friendly production methods and an inspiring company philosophy.
SIZING GUIDE
Please note that the measures in the chart are of your own body, NOT of the waders itself.
| Size | A | B | C | D | E | F |
| --- | --- | --- | --- | --- | --- | --- |
| S | 88 - 94 cm | 81 - 87 cm | 89 - 95 cm | 127 cm | 82 - 84 cm | 25,2 cm |
| M | 95 - 101 cm | 88 - 94 cm | 96 - 102 cm | 134 cm | 84 - 86 cm | 27,7 cm |
| MK | 102 - 108 cm | 95 - 101 cm | 103 - 109 cm | 134 cm | 84 - 86 cm | 27,7 cm |
| ML | 95 - 101 cm | 88 - 94 cm | 96 - 102 cm | 140 cm | 89 - 91 cm | 27,7 cm |
| L | 102 - 108 cm | 95 - 101 cm | 103 - 109 cm | 140 cm | 86 - 88 cm | 28,7 cm |
| LL | 102 - 108 cm | 95 - 101 cm | 103 - 109 cm | 146 cm | 91 - 93 cm | 28,7 cm |
| XL | 109 - 115 cm | 102 - 108 cm | 110 - 116 cm | 145 cm | 88 - 90 cm | 29,7 cm |
| XLK | 116 - 122 cm | 102 - 108 cm | 110 - 116 cm | 145 cm | 88 - 90 cm | 29,7 cm |
| XXL | 116 - 122 cm | 109 - 115 cm | 117 - 122 cm | 147 cm | 90 - 92 cm | 30,7 cm |

A = Chest
B = Waist
C = Seat
D = Outseam, chest to floor
E = Inseam, crotch to floor
F = Foot Length