Article successfully added.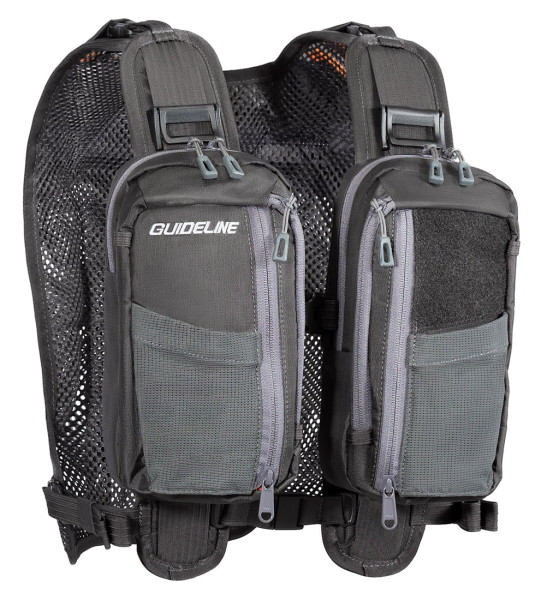 Guideline Experience DW Vest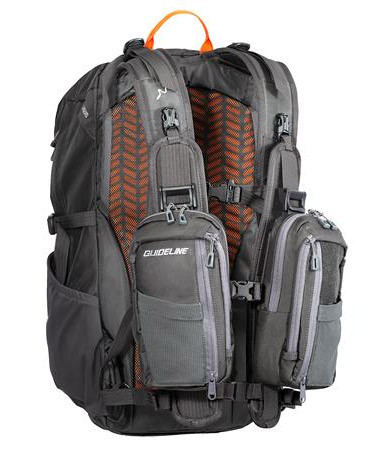 Guideline Experience DW Vest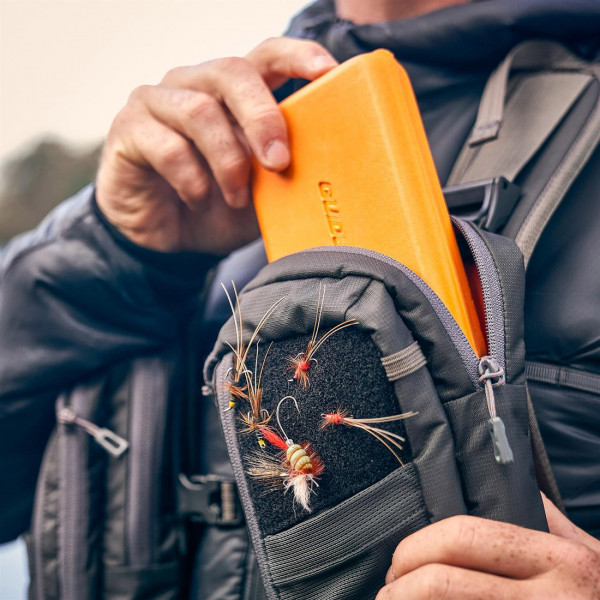 Guideline Experience DW Vest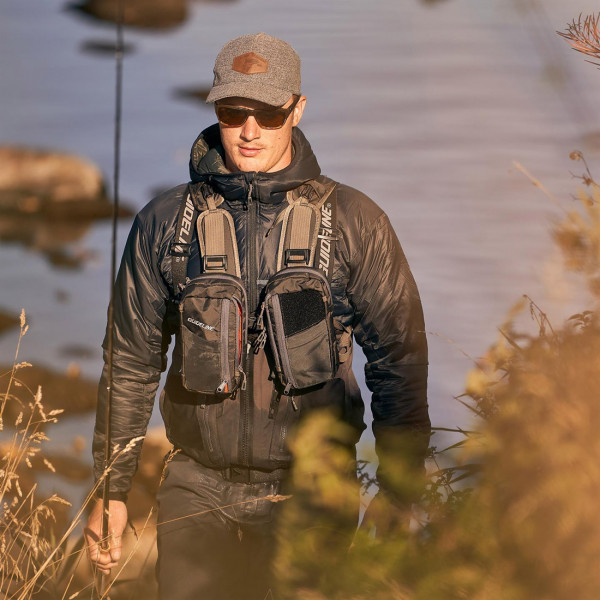 Guideline Experience DW Vest
Guideline Experience DW Vest
20% on selected Guideline items (Black Week)

Deal valid until 30.11.2023 and while stocks last. Also valid for on-sale items. The (extra) discount will be displayed in your Basket.
Browse all Black Week Deals for Fly Fishing.
*1
*1 Offer valid until 01/12/2023
Guideline Experience DW Vest
Mit der Experience Deep Wading Vest präsentiert der skandinavische Hersteller Guideline eine sehr durchdachte Weste mit einem innovativen Design, das selbst tiefes Waten ermöglicht. Dabei bietet dir dieses Design-Meisterwerk großzügigen Stauraum und eine erstklassige Bewegungsfreiheit, die zweifellos ihresgleichen sucht!
Bereits in puncto Stauraum hat die Experience Deep Wading Vest so einiges zu bieten: zwei große Taschen-Elemente mit mehreren Fächern, zusätzliche Außentaschen um Kleinteile griffbereit aufzubewahren, jeweils ein Retractor pro Seite und vieles mehr. Dabei ist die Positionierung der Taschen-Elemente individuell in der Höhe verstellbar, sodass tiefes Waten künftig kein Problem mehr darstellt. Aber das ist noch lange nicht alles, denn diese innovative Weste ist kompatibel mit den aktuellen Guideline Rücksäcken, sodass du ihre Vorderteile binnen Sekunden an den Trägern dieser Rucksäcke anbringen kannst – ein wirklich ausgezeichnetes Feature für abenteuerliche Ausflüge. Außerdem erzeugt ihr Rückenteil aus Maschengewebe eine gute Durchlüftung an warmen Tagen. Zu guter Letzt sorgt die individuell einstellbare Passform für einen perfekten Sitz und optimale Bewegungsfreiheit – egal ob du im Sommer mit T-Shirt oder im Winter mit mehreren Schichten bekleidet bist.
Kurzum: Die Guideline Experience Deep Wading Vest bietet anspruchsvollen Fliegenfischern einen extrem durchdachten Stauraum am Oberkörper für eine aktive Fischerei. Somit ist sie die ideale Wahl für Disziplinen, die oftmals tiefes Waten und einen vollen Körpereinsatz erfordern – wie beispielsweise das moderne Euro-Nymphing. Doch selbstverständlich überzeugen ihr erstklassiges Design und ihre flexible Passform nicht nur bei tiefem Waten, sondern in gänzlich allen Situationen entlang des Flusses!

Details:
Innovative Weste mit sehr durchdachtem Design – ideal für tiefes Waten!
Kompatibel mit allen aktuellen Guideline Rucksäcken wie zum Beispiel dem Guideline Experience Backpack und dem Guideline Alta Backpack
Individuell einstellbar für eine perfekte Passform
Zwei große Haupttaschen mit zusätzlichen Außentaschen
Positionierung der Taschen-Elemente individuell in der Höhe verstellbar
Jeweils ein Retractor pro Seite für deine Schere, Zange und Co.
Zwei elastische Mesh-Außentaschen um beispielsweise Kleinteile wie Tippet-Spulen stets griffbereit aufzubewahren
Klett-Fläche auf der Außenseite für Fliegen oder zum Anbringen von Fliegen-Patches
Zusätzlicher Stauraum im Rückenteil – beispielsweise für eine Watjacke, Trinkflasche oder einen Snack für zwischendurch!
D-Ring auf dem Rücken zum Anbringen eines Keschers
Rückenteil aus Maschengewebe für eine gute Durchlüftung und hohen Tragekomfort
Zwei zuverlässige Front-Schnallen
Material: hochwertiges, 100% recyceltes Nylon mit PFC-freier DWR-Beschichtung – "bluesign approved" dank einer nachhaltigen, ressourcen-schonenden Produktion!
Farbe: graphite
About Guideline:
The Scandinavian cult brand Guideline offers almost everything that you need for fly fishing. In addition to modern rods and reels, this impressive selection also includes high-quality wading clothes and all kinds of accessories. In fact, all Guideline products have one thing in common: They combine a practice-oriented design with an outstanding value for money. This applies for all price levels – from entry-level to premium models. Furthermore, Guideline places great emphasis on sustainability, which leads to eco-friendly production methods and an inspiring company philosophy.