Article successfully added.

Geoff Anderson Thermal 3 Hose Polartec Funktionsfleece black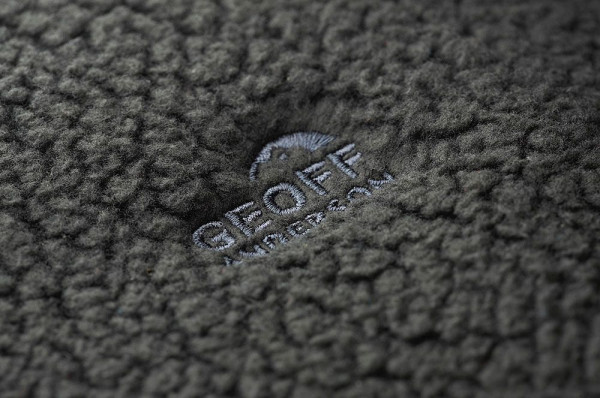 Geoff Anderson Thermal 3 Hose Polartec Funktionsfleece black
Geoff Anderson Thermal 3 Hose Polartec Funktionsfleece black
Der Thermal 3 Fleecehose von Geoff Anderson ist die perfekte Wahl für kalte Tage. Diese Hose aus Polartec Funktionsfleece bietet eine extrem hohe Wärmeleistung und kann entweder direkt auf der Haut getragen oder mit einem dünnen Base Layer kombiniert werden.

Die Teddy-Fleece-Konstruktion der Thermal 3 Hose bietet wohlige Wärme ohne Gewicht und hält die Haut bei körperlicher Anstrengung trocken. Das weiche Funktionsmaterial ist äußerst atmungsaktiv und lässt Wasserdampf bei sportlichen Aktivitäten nach außen dringen. Dank einer Anti-Piling-Oberfläche fusselt diese Hose kaum und ist die ideale Lösung im Schichtsystem unter deiner Wathose. Die sehr robuste Fleecekonstruktion ist maschinenwaschbar und sehr pflegeleicht. Der hohe Tragekomfort wird durch die flachen Nähte unterstützt und die elastischen Seitenbereiche sorgen für optimale Bewegungsfreiheit. Ein Steg an der Ferse am Beinabschluss hält die Hose in Position.

Flauschig, Wärme regulierend, atmungsaktiv, schnell trocknend und super bequem: Die Thermal 3 Hose von Geoff Anderson fürs Fischen bei niedrigen Temperaturen - oder für die Erholung nach einem langen Angeltag auf der Couch.

Details:
Hose aus 390g Teddy-Fleece Konstruktion
Als Base oder Mid Layer unter der Wathose
Wärme ohne Gewicht
Hält die Haut bei körperlicher Anstrengung trocken
Äußerst atmungsaktiv
Anti-pilling
Äußerst robuste Fleecekonstruktion
Maschinenwaschbar und pflegeleicht
Wärmeleistung: sehr hoch
Schnell trocknend
Nicht toxisch
Öko-Tex 100 Standard
Elastische Seitenbereiche
Elastischer Bund
Mit Steg für die Ferse am Beinabschluss
Farbe: black
About Geoff Anderson:
For many years, functional clothing by Geoff Anderson has stood for reliable weather and cold protection, a modern and timeless design and well thought-out, tried-and-tested details. In the production of clothing and accessories, the Danish company leaves nothing to chance - not even the selection of the right sewing thread. Design and materials are constantly being developed, even for existing products, to meet the high demands of fly fishers and outdoor enthusiasts. Quality and price go hand in hand at Geoff Anderson. Every product is thoroughly tested and inspected by specially trained employees so that you can fully enjoy your stay in nature.

Tip: Wading jackets and functional underwear from Geoff Anderson are characterised by a modern, European cut - and don't fall as wide as many American manufacturers. So if you're on the fence between sizes, we'd advise you to go for a larger size.