Article successfully added.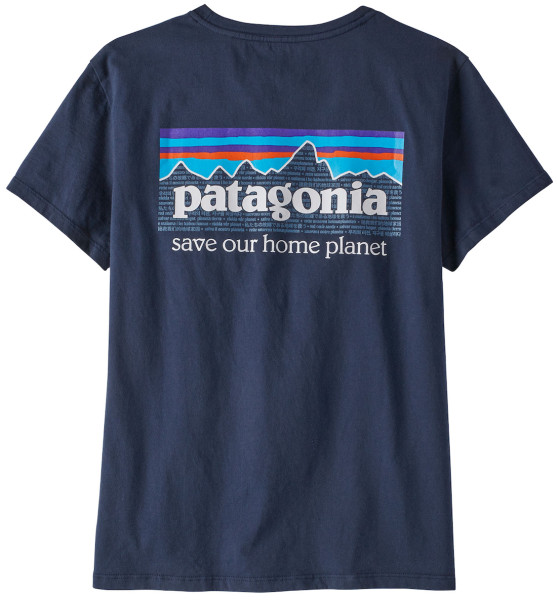 Patagonia W's P-6 Mission Organic T-Shirt NENA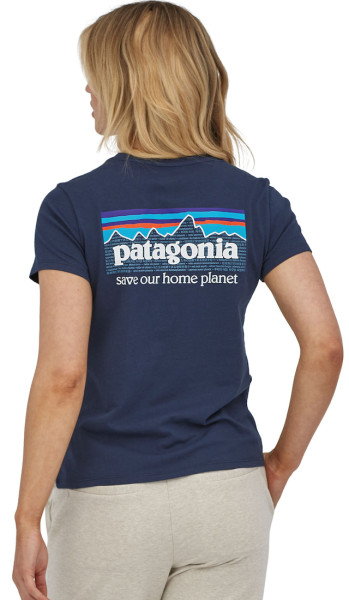 Patagonia W's P-6 Mission Organic T-Shirt NENA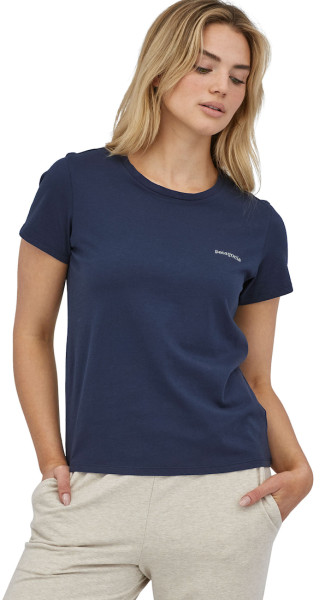 Patagonia W's P-6 Mission Organic T-Shirt NENA
Patagonia W's P-6 Mission Organic T-Shirt NENA
The company Patagonia stands for many years for sustainable and environmentally friendly outdoor clothing with high functionality and modern look.
This cool Patagonia everyday T-shirt is very comfortable to wear and has a loose, regular cut. The large logo on the back as well as the "save our home planet" lettering was applied with a high-quality and durable silk screen printing, for which only environmentally conscious colors were used. The motto to protect our planet is also reflected in the production of this shirt, because thanks to the organic cotton, the production requires less water and causes less CO2 than a conventional T-shirt!


Details:
Great everyday t-shirt with printing on the back
Made from 100% organic cotton
Normal cut
Fair Trade Certified
Weight: 153 g
Regular Fit
Color: Navy Blue (NENA)
About Patagonia:
Established back in 1973, Patagonia stands for sustainable and functional outdoor clothing. This impressive selection also includes a fantastic range of high-quality wading gear. In addition to reliable waders, wading jackets and wading boots, Patagonia offers a variety of practice-oriented backpacks and packs. As a co-founder of the "One Percent for the Planet" movement, Patagonia has been donating around 1% of its annual revenue to environmental organisations since 2002. By transferring the entire company shares, this inspiring brand set new standards in terms of sustainability. The "Earth is now our only shareholder" represented by the Patagonia Purpose Trust and the non-profit organisation Holdfast Collective. From now on, all profits – except for the money that is reinvested in the company – will be used to fight the environmental crisis and save the planet. In short: The high-quality products from Patagonia are always a great choice for environmentally conscious men and women who love fly fishing!