Article successfully added.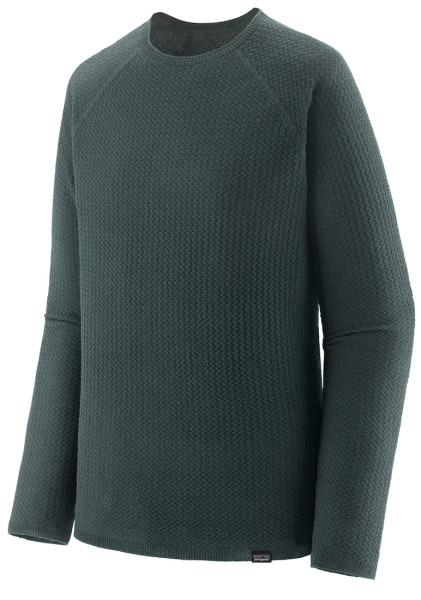 Patagonia M's Capilene Air Crew Shirt NUVG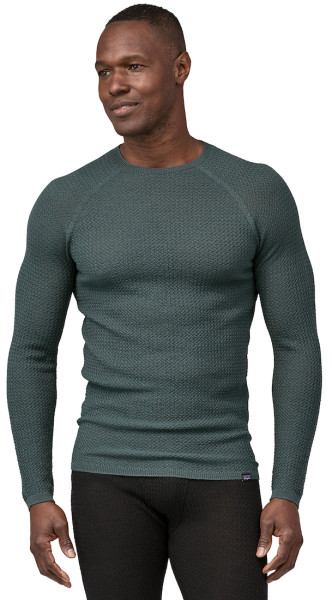 Patagonia M's Capilene Air Crew Shirt NUVG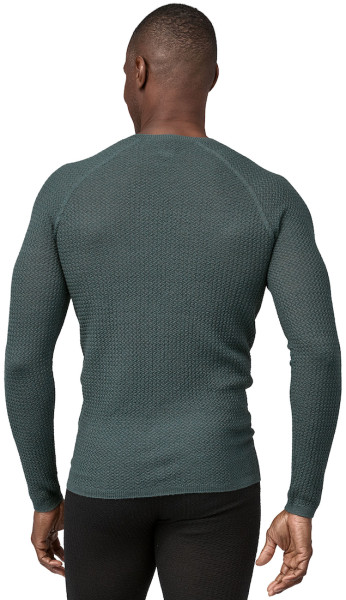 Patagonia M's Capilene Air Crew Shirt NUVG
Patagonia M's Capilene Air Crew Shirt NUVG
A cold day at the Baltic Sea, ice-cold water during winter fishing on the river for huchen or grayling ... at this moment you are well served by the Patagonia Capilene Air Crew. Because who likes chattering teeth?
This light and incredibly warm crew shirt, which keeps your body warm, wicks away moisture and weighs almost nothing, is our first recommendation for the optimal layer principle in low and medium temperatures. With its innovative, seamless 3-D knit, the Patagonia Capilene® Air Crew offers amazing cold protection and a wide range of comfort. Its airy blend of 51% merino wool and 49% recycled polyester wicks away moisture, dries quickly and prevents odours.

Other features include: A neck border made of the same fabric with neck tape to prevent chafing, a hanging loop for drying, wedge inserts under the arms for free movement and elastic thumb loops for good hand protection. Flat seams ensure minimal friction, offset shoulder and side seams provide comfort under the pack and a longer back provides better coverage of the sensitive kidney area.

The Patagonia Capilene® Air functional underwear is much more than a conventional long sleeve. It is an ultra warm functional shirt and your ideal base layer for a long day on the water. As the first layer it can be perfectly combined with other breathable layers of clothing and can also be worn in a sleeping bag when camping.

Details:
Very warm and breathable Capilene® functional underwear
Made from fine New Zealand Merino wool with Capilene® recycled polyester to optimize cold protection, moisture wicking and durability and speed up drying
The supple 18.5 micron yarn for Capilene Air is produced with an innovative compressed air technology that significantly increases volume while reducing weight
The material combination lies soft on the skin and adapts to the movement
The seam-free 3-D construction completely avoids pressure points and causes almost no fabric waste
Soft, elastic knitted fabric at the cuffs and hem optimises shape retention and wear comfort permanently
Weight: approx. 184 g
Slim fit
Color: Nouveau Green (NUVG)
About Patagonia:
Established back in 1973, Patagonia stands for sustainable and functional outdoor clothing. This impressive selection also includes a fantastic range of high-quality wading gear. In addition to reliable waders, wading jackets and wading boots, Patagonia offers a variety of practice-oriented backpacks and packs. As a co-founder of the "One Percent for the Planet" movement, Patagonia has been donating around 1% of its annual revenue to environmental organisations since 2002. By transferring the entire company shares, this inspiring brand set new standards in terms of sustainability. The "Earth is now our only shareholder" represented by the Patagonia Purpose Trust and the non-profit organisation Holdfast Collective. From now on, all profits – except for the money that is reinvested in the company – will be used to fight the environmental crisis and save the planet. In short: The high-quality products from Patagonia are always a great choice for environmentally conscious men and women who love fly fishing!