Article successfully added.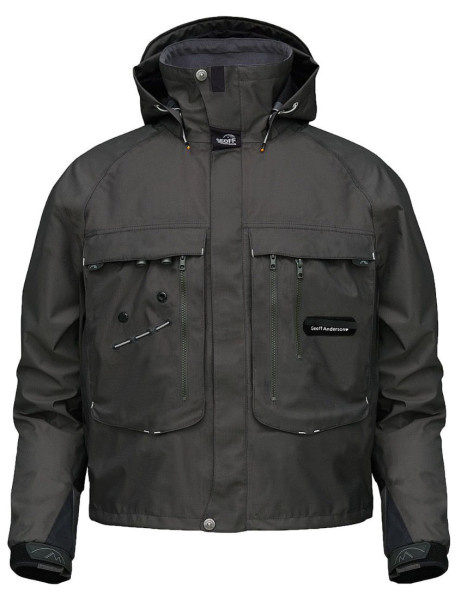 Geoff Anderson Tsuba 3 Wading Jacket dark grey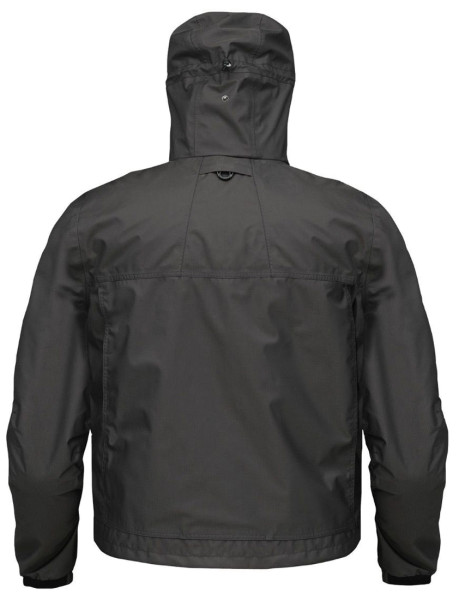 Geoff Anderson Tsuba 3 Wading Jacket dark grey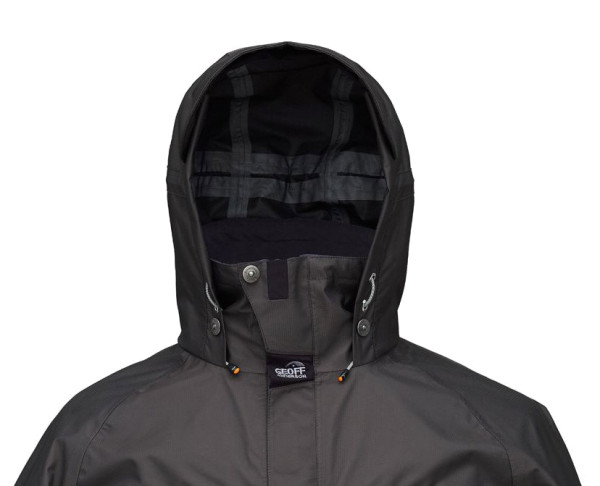 Geoff Anderson Tsuba 3 Wading Jacket dark grey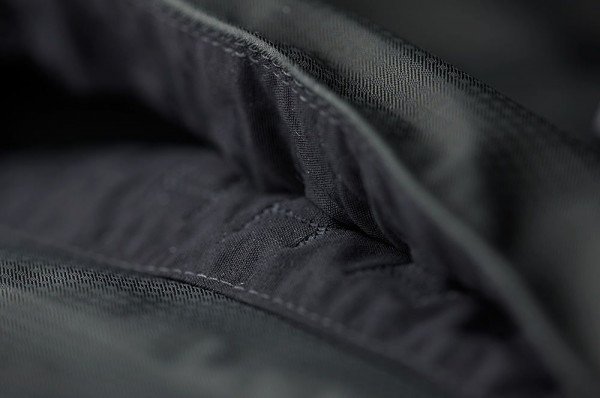 Geoff Anderson Tsuba 3 Wading Jacket dark grey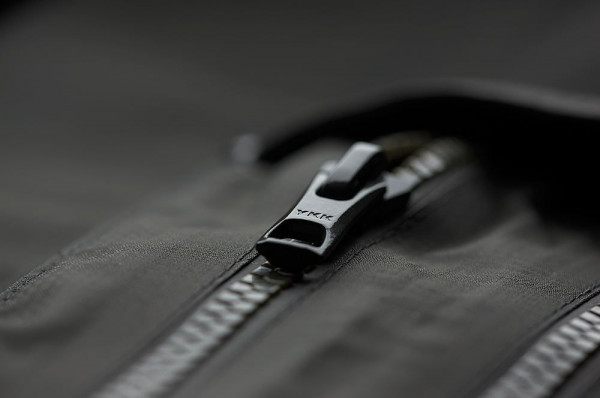 Geoff Anderson Tsuba 3 Wading Jacket dark grey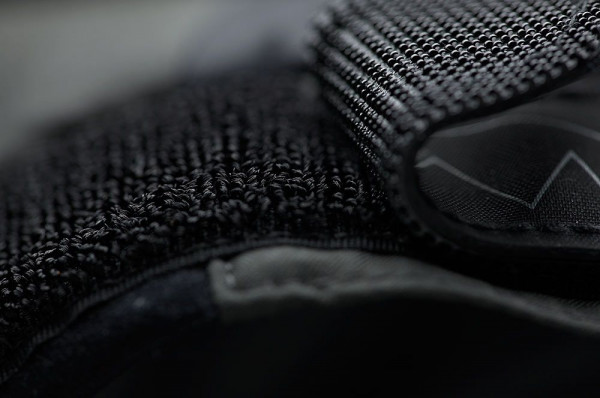 Geoff Anderson Tsuba 3 Wading Jacket dark grey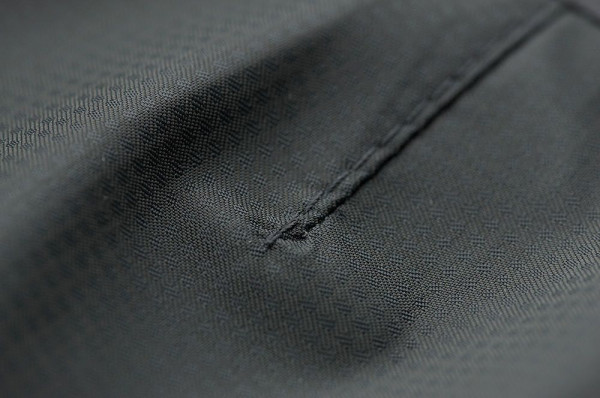 Geoff Anderson Tsuba 3 Wading Jacket dark grey
Geoff Anderson Tsuba 3 Wading Jacket dark grey
The Tsuba 3 from Geoff Anderson is a saltwater resistant, super light and non-porous wading jacket for demanding fly fishers. It is made from a highly durable outer material that is waterproof and windproof. The outer material is extremely robust and resistant - perfect for tough use on the Baltic Sea, for example. Moisture can evaporate optimally due to the special membrane, allowing for a good body climate. The membrane is also non-porous, i.e. it cannot be clogged by dirt or salt particles. Made in Scandinavia, the Öko-Tex certified material is particularly environmentally friendly and non-toxic. We give it a green thumbs up for that!

But not only because of its high-quality material and Geoff Anderson's typical first-class manufacturing here in Europe, the Tsuba 3 is a clear buy recommendation. Its features are also impressive and ensure that you can rely on this jacket 100%. One of the highlights of the latest generation of Tsuba wading jackets is a large back pocket with magnetic closure - a feature that Sea Trout anglers in particular will appreciate. The saltwater resistant and water repellent YKK zips as well as an improved outer impregnation provide additional weather protection. The well thought-out design of the hood is three-dimensionally adjustable and by means of a press stud the hood can be rolled up and attached to the collar. The inside of the collar is lined with pleasant fleece and can be adjusted in width. Perfect for cold, windy days on the water! The seamless shoulders allow unrestricted freedom of movement when fly casting and support the high wearing comfort of the Tsuba 3. The wrist closures with Velcro made of strong Hypalon can be adjusted with one hand and the inner lining made of neoprene ensures that no water can get in when tailing your catch or release it back into the water. A D-ring on the back allows you to attach your wading net and the many pockets on the front allow you to neatly store important accessories, fly boxes and other tools. We also like the magnetic closures on the chest and handwarmer pockets, which are quick and easy to open and close.

The Tsuba 3 wading jacket by Geoff Anderson is a top class wading jacket and convinces with a long list of well thought-out features, environmentally friendly functional material and manufacturing according to the highest European quality standards. A wading jacket that discerning fly fishers will be very happy with for many years to come!

Details:
Functional wading jacket for fresh- and saltwater use
Waterproof (20.000mm)
Breathable (20.000g)
Windproof
Improved outer impregnation
Completely non-porous
PTFE (Teflon) free
Öko-Tex certified
Scandinavian material
Saltwater resistant and water repellent YKK zips
Hood design, adjustable in three dimensions
Press stud to attach the rolled up hood to the collar
Separate collar, width adjustabl
Inside of collar lined with fleece
Shoulders seamless
One-hand adjustment through strong Hypalon wrist closures with Velcro fasteners
Neoprene inner lining at sleeve cuffs
Adjustable with one hand at the hem of the jacket
D-ring on the back
2 pull-out fastening options (pin-on-reel)
2 magnetic fastening options (removable) fixed so that they do not stick together
2 magnetic tool holders
Velcro tool holder
1 inner pocket with YKK zip
2 handwarmer pockets with magnetic closures
2 breast pockets with magnetic closures
3 breast pockets with YKK zips, water-repellent (1 of which is a double pocket)
1 large back pocket with magnetic closures (+10cm)
Made in Europe
Colour: Dark grey
About Geoff Anderson:
For many years, functional clothing by Geoff Anderson has stood for reliable weather and cold protection, a modern and timeless design and well thought-out, tried-and-tested details. In the production of clothing and accessories, the Danish company leaves nothing to chance - not even the selection of the right sewing thread. Design and materials are constantly being developed, even for existing products, to meet the high demands of fly fishers and outdoor enthusiasts. Quality and price go hand in hand at Geoff Anderson. Every product is thoroughly tested and inspected by specially trained employees so that you can fully enjoy your stay in nature.

Tip: Wading jackets and functional underwear from Geoff Anderson are characterised by a modern, European cut - and don't fall as wide as many American manufacturers. So if you're on the fence between sizes, we'd advise you to go for a larger size.