Article successfully added.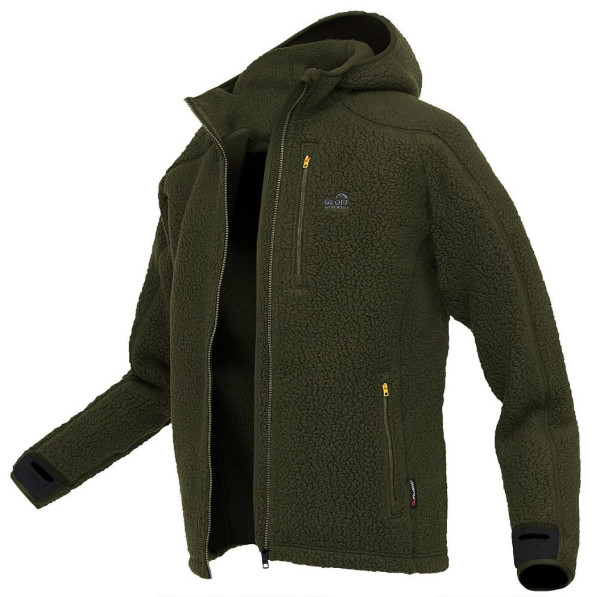 Geoff Anderson Teddy Fleece Jacket green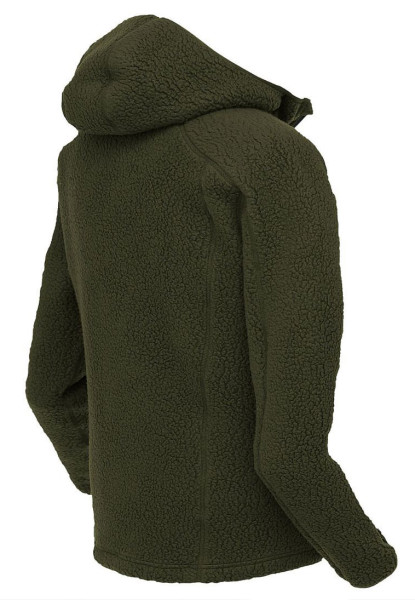 Geoff Anderson Teddy Fleece Jacket green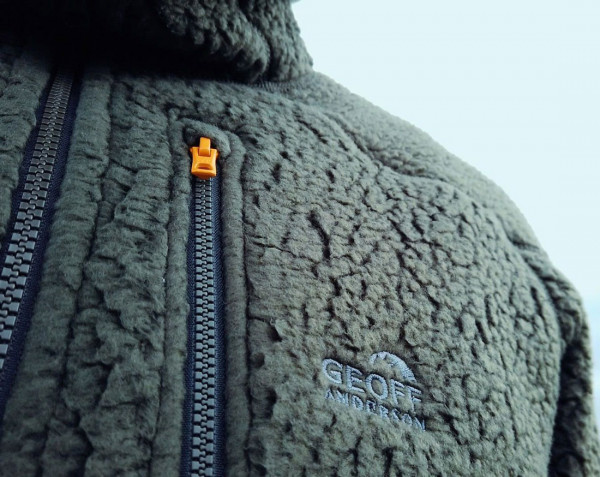 Geoff Anderson Teddy Fleece Jacket green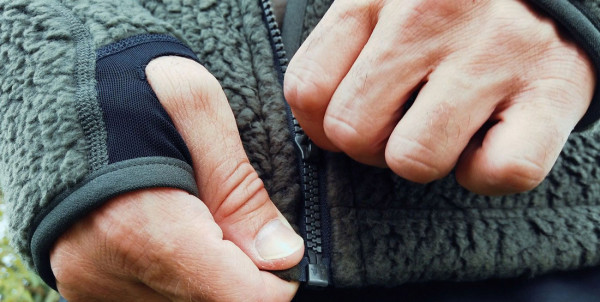 Geoff Anderson Teddy Fleece Jacket green
Geoff Anderson Teddy Fleece Jacket green
The Teddy fleece jacket from Geoff Anderson is the perfect choice for cool and cold days. The universal top made of robust Polartec fleece offers a very high thermal performance and is ideally combined with a thin base layer in the layering system. You can wear the fleece jacket with practical zipper and hood either as a second layer on very cold days (middle) or use it as the outer layer on a dry summer evening.

The teddy fleece construction provides cozy warmth without weight and keeps the skin dry during physical exertion. The soft functional material is extremely breathable and allows water vapor to escape during athletic activities. Thanks to an anti-piling surface, this fleece jacket hardly fluffs and is the ideal solution in the layering system under your insulation or wading jacket. The very durable fleece construction is machine washable and very easy to care for. The high wearing comfort is supported by the flat seams and the high collar protects your neck from cold wind. The elastic waistband at the cuffs and mesh inserts with elastic thumb slit provide perfect freedom of movement when casting. The jacket has three pockets with YKK zippers: One chest pocket and two side pockets for important small items.

Fluffy, heat regulating, breathable, quick drying and super comfortable, the Teddy Fleece Jacket by Geoff Anderson is the ideal mid layer for fishing in low temperatures - or for relaxing on the couch after a long day of fishing. A universal fleece jacket with a warm hood that you won't want to take off.

Details:
Hooded fleece jacket made from durable Polartec fleece
Teddy fleece construction made of 100% polyester (Polartec Shearling 300)
Very high thermal performance
Highly breathable
Moisture wicking
Fast drying
Heat regulating thanks to special fibers
Oeko-Tex 100 standard
Easy care
YKK zipper
Flat seams
With slightly raised collar to protect against wind and cold
YKK front zipper
Chin guard
Front area additionally lined
Elasticated cuff at sleeve end
Mesh insert with elastic thumb slit
Extended back
3 pockets (1 breast pocket with YKK zipper, 2 side pockets with YKK zipper)
Ideal in layering (middle/2nd layer or outer/3rd layer)
Color: green
About Geoff Anderson:
For many years, functional clothing by Geoff Anderson has stood for reliable weather and cold protection, a modern and timeless design and well thought-out, tried-and-tested details. In the production of clothing and accessories, the Danish company leaves nothing to chance - not even the selection of the right sewing thread. Design and materials are constantly being developed, even for existing products, to meet the high demands of fly fishers and outdoor enthusiasts. Quality and price go hand in hand at Geoff Anderson. Every product is thoroughly tested and inspected by specially trained employees so that you can fully enjoy your stay in nature.

Tip: Wading jackets and functional underwear from Geoff Anderson are characterised by a modern, European cut - and don't fall as wide as many American manufacturers. So if you're on the fence between sizes, we'd advise you to go for a larger size.