Article successfully added.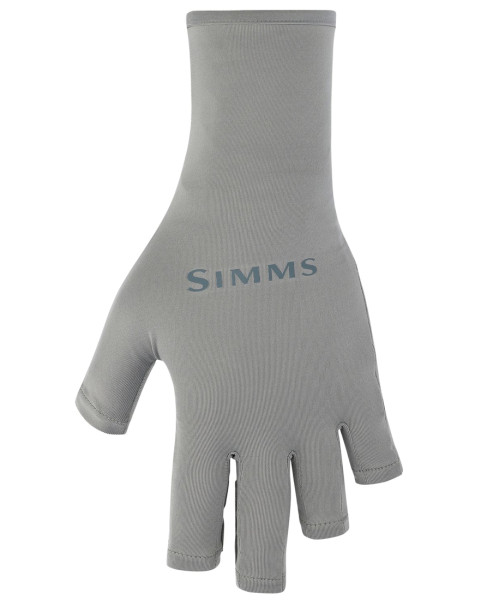 Simms Bugstopper Sunglove cinder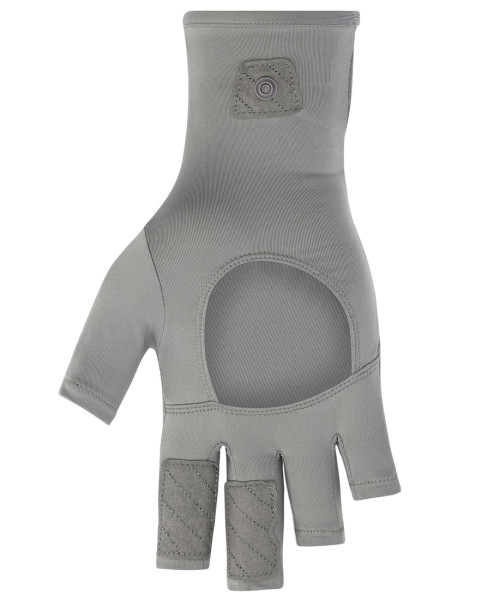 Simms Bugstopper Sunglove cinder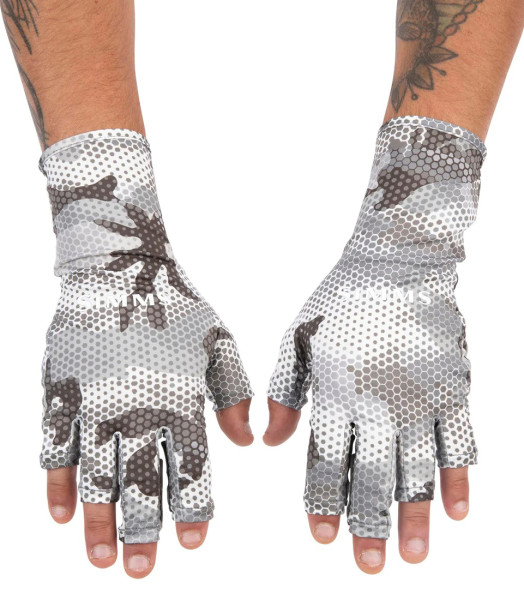 Example (different colour)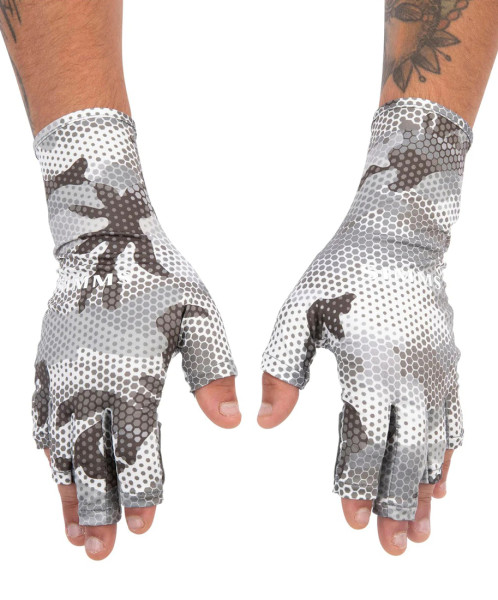 Example (different colour)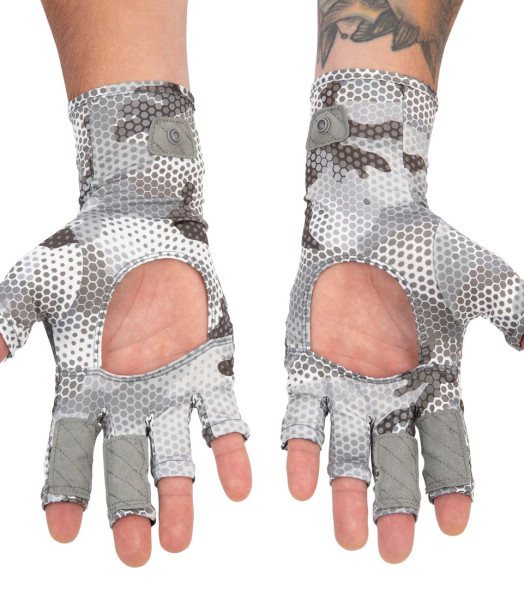 Example (different colour)
Simms Bugstopper Sunglove cinder
Ironically, fly fishermen should be thankful for every type of insect activity. But mosquitoes and midges can ruin the entire fishing trip. Now it's time for the Simms Bugstopper series. These garments are extremely popular, because they simply work!
The Simms Bugstopper Sunglove feels like a normal glove – but it isn't! In fact, this design masterpiece is equipped with the latest InsectShield® technology, which turns it into a very effective protection against biting or stinging mosquitoes and midges. Further, it has another positive effect for being in the outdoors: Ticks hate the fabric and will fall off as fast as they came. Due to its UPF 50 sun protection factor, it also protects you against the harmful rays of the sun, which can cause serious sunburns leading to an early ending of a fishing day or even the entire trip – especially when fishing saltwater flats. Further, its half-finger design is highly approved and appreciated in the world of fly fishing. In fact, these gloves keep your fingertips free, which is extremely nice for controlled casting, stripping and making knots – an absolutely fantastic feature that makes life much easier.
Whether with or without fly rod: The Simms Bugstopper Sunglove allows you to enjoy the beauty of Mother Nature since it offers reliable sun and insect protection!
Details:
High-quality sun protection gloves with half-finger design
Long-lasting InsectShield® insect protection
Sun protection factor UPF 50
Very comfortable due to the one and only Solarflex stretch fabric
Quickly drying and breathable
Long design for proper wrist protection
Pairing snaps for keeping gloves together when stored
Integrated stripping guards and suede reinforced high abrasion areas
Material: comfortable Solarflex stretch fabric made of 92% polyester und 8% spandex
Colour: cinder
adh-world
On adh-world you find further information about the Insect Shield technology.
"When annoying insect ruin your concentration and fun while fishing, it's time to wear the Bugstopper series by Simms. Whether tyou're fishing a Salmon river in Scandinavia, exploring the Mangroves in the tropics or waiting for the evening hatch on your local stream."
adh-world
On adh-world you find a lot of useful information about sun protection.
"Similar to all other outdoor activities and sports performed on the water, a proper protection from dangerous UV radiation plays a big role in fly fishing too. Especially in the summer months when sun's intensity is the strongest."
About Simms:
Established back in 1980, the American manufacturer Simms is known for high-quality wading gear and accessories. These products have a stylish and practice-oriented design for maximum functionality. Further, their premium quality provides them with impressive durability. Thus, these garments, bags and accessories will accompany you for years – season after season. Without a doubt, these products are made for long-term use, and therefore they will easily please the most demanding fly fishermen.