Article successfully added.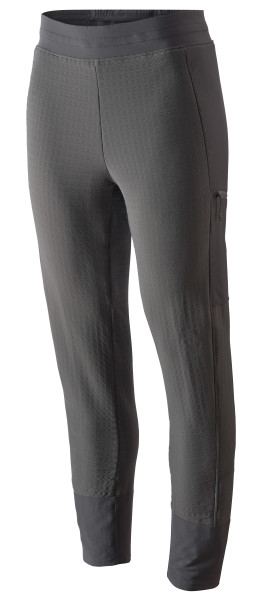 Patagonia W's R2 TechFace Pants Hose FGE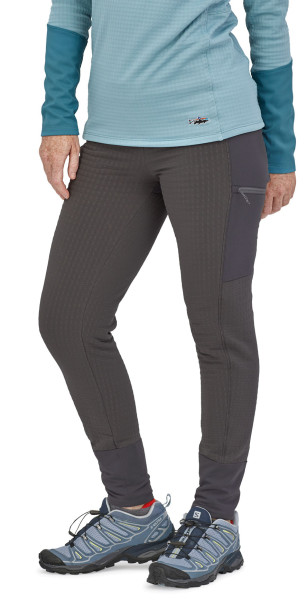 Patagonia W's R2 TechFace Pants Hose FGE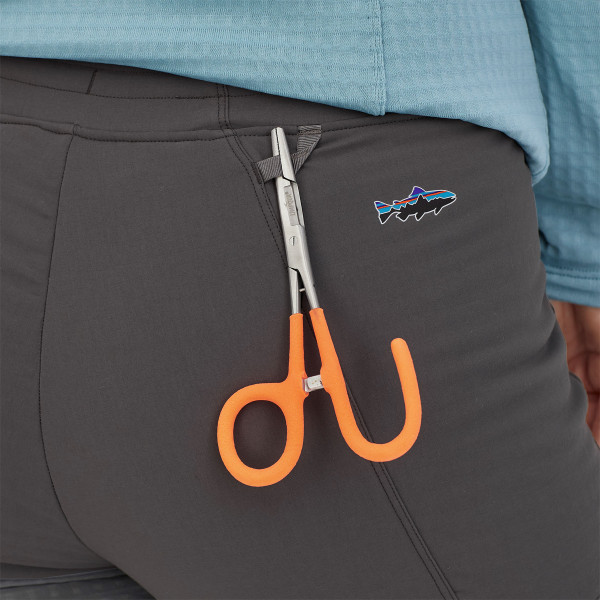 Patagonia W's R2 TechFace Pants Hose FGE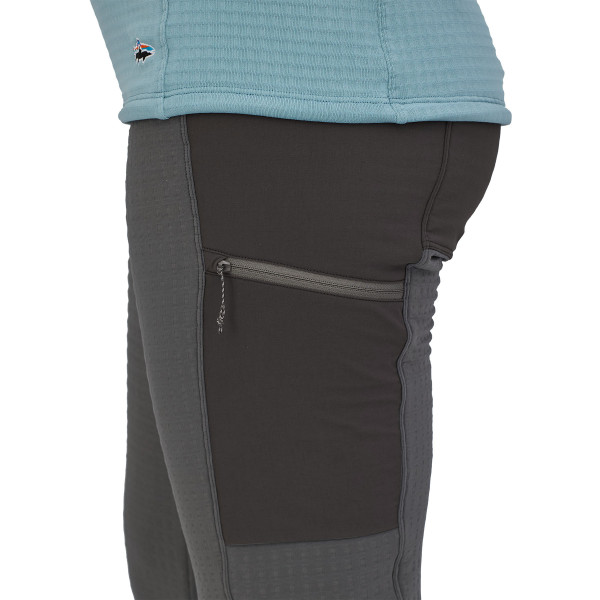 Patagonia W's R2 TechFace Pants Hose FGE
Patagonia W's R2 TechFace Pants Hose FGE
The TechFace pants from Patagonia is a truly versatile functional pants, which convinces both on the water, as well as in the water under a wader. Because exactly for this purpose, the pants were developed. A tight-fitting pants, which is particularly comfortable and soft to wear and also absorbs the water to the outside. The pants have extra tight-fitting cuffs that do not make annoying folds under the waders, which often result in unpleasant pressure. Just as well, the slim cuff can be tucked into the wading socks.
On the thighs as well as on the buttocks, reinforcements, so-called overlays, provide a particularly durable area that prevents fraying due to chafing of the waders. On the sides of the pants are close-fitting pockets, which are also not disturbing and are closed with a zipper. The pockets are perfect for storing a cell phone or car keys. Furthermore, the pants have a small tab to which, for example, pliers or other tools or accessories can be attached.
The multifunctional TachFace pants with its high-pile double fabric keeps super warm both under the waders and worn alone, and convinces with important and useful features that significantly extend a durability of the pants.


Details:
Versatile TechFace pants, both on the water and in the water under waders
Warm, high-pile double fabric that is soft against the skin but does not trap moisture
Two zippered thigh pockets keep essentials close at hand
Overlays on the thighs and seat increase durability and prevent fraying
Narrow cuffs ensure a good fit under the waders
Attachment tab for pliers or similar
Fair Trade Certifited manufactured
Regular Fit
Color: Forge Grey (FGE)
About Patagonia:
Established back in 1973, Patagonia stands for sustainable and functional outdoor clothing. This impressive selection also includes a fantastic range of high-quality wading gear. In addition to reliable waders, wading jackets and wading boots, Patagonia offers a variety of practice-oriented backpacks and packs. As a co-founder of the "One Percent for the Planet" movement, Patagonia has been donating around 1% of its annual revenue to environmental organisations since 2002. By transferring the entire company shares, this inspiring brand set new standards in terms of sustainability. The "Earth is now our only shareholder" represented by the Patagonia Purpose Trust and the non-profit organisation Holdfast Collective. From now on, all profits – except for the money that is reinvested in the company – will be used to fight the environmental crisis and save the planet. In short: The high-quality products from Patagonia are always a great choice for environmentally conscious men and women who love fly fishing!