Article successfully added.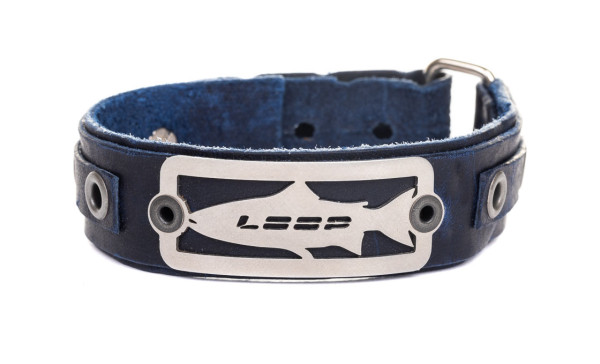 Loop Salmon Bracelet Leather Cuff navy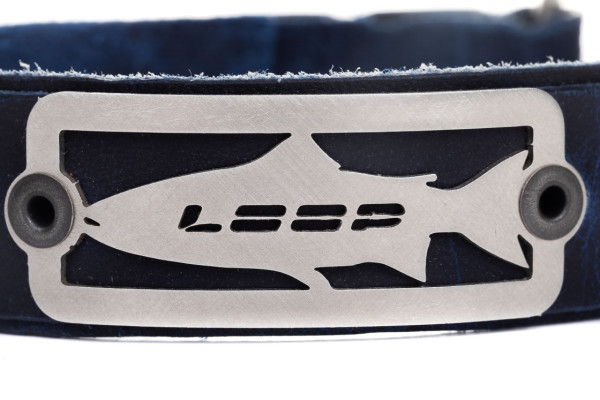 Loop Salmon Bracelet Leather Cuff navy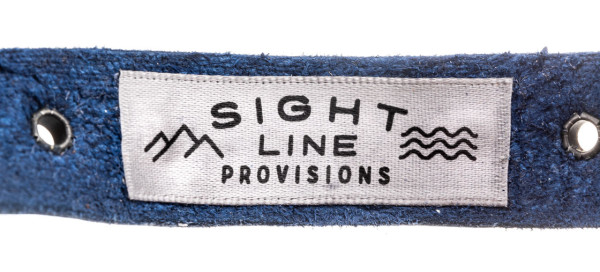 Loop Salmon Bracelet Leather Cuff navy

Loop Salmon Bracelet Leather Cuff navy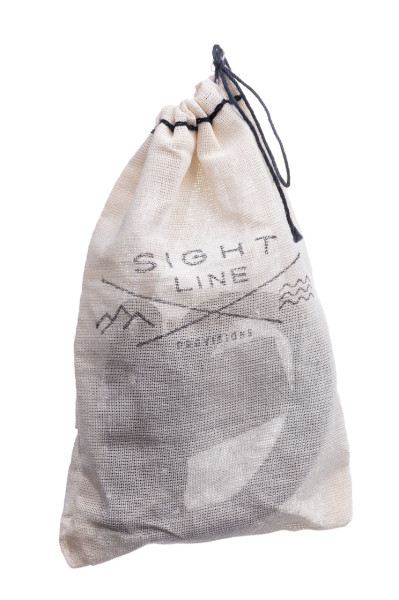 Loop Salmon Bracelet Leather Cuff navy
Loop Salmon Bracelet Leather Cuff navy
A must for all LOOP fans and salmon junkies: The limited Sightline Provisions Loop Salmon Bracelet!
About Sightline Provisions:
Sight Line Provisions, Austin/Texas has quickly built a reputation for their handcrafted leather bracelets extending far beyond the boundaries of the U.S fly fishing scene. Prominent fisher- men and women all across the international fly fishing scene such as April Vokey, Jako Lucas, Rebekka Reed, Christian Pretorius, Katka Švagrová and many more show their passion and affection for the sport wearing the original pieces of the collection. Therefore we thought it's about time to introduce these high quality leather works to the European market. Now exclusively available in Germany in our shop!
Every one of these handcrafted leather bracelets carries a metal emblem representing your special passion for the sport. Sight Line Provisions founder Edgar Diaz describes the philosophy behind his products as:
"Sight Line Provisions are authentic leather goods inspired by the state of mind that all outdoor lovers get when we are in our element; what we see in our 'sight line' is personal and most often what makes our time on the water or in the woods special. These designs are symbols of our shared passion for nature and the thrill of seeing wildlife in their element. Whether you are a photographer, fisher, hunter or hiker; we all share those unexpected moments in the wild that speak directly to our soul."
The product line of Sight Line Provisions comprises multiple collections, two of which are explicitly devoted to fly fishermen and the most popular key species of the scene. With multiple fresh- and saltwater species emblems the bracelets express your passion for your favorite species and fly fishing as a sport in general. Whether you reward yourself with one of the bracelets after a successful fishing trip as an everyday reminder, or gift it to your closest fishing buddies in memory of a special moment or fish caught… - you name it. Every bracelet, being a natural product will change its coloration and texture according to the environment and treatment it will go through. Thus after a while these leather bands and metal crests will develop into a unique piece timelessly representing your passion for fish and the outdoors.
The wide version of these bracelets has a length of 28cm and a width of 2cm. The practical closure easily adjusts to any wrist and offers comfortable fit. If need be the length of the wrist band can be cut to length to further improve fit to your personal wrist circumference. There is no reason to ever take of the bracelet – certainly not when fishing. For us the Sight Line Provision wrist bands represent THE perfect gift for fly fishermen and are a timeless testimony for the passion of the sport.
Details:
Handcrafted leather bracelets with metal emblems
Practical closure for individual fit
Delivered in a handmade fabric bag
Length: 28 cm
Width: 2 cm
Made in Austin/Texas (USA)
Color: Navy
About Loop:
Established more than 40 years ago, the Scandinavian cult brand Loop is known worldwide for high-quality premium tackle that will easily please the most demanding fly fishermen. In fact, all products from Loop's versatile range have one thing in common: They combine an outstanding quality with a well-thought-out design. Of course, this applies for all rods, reels, lines and accessories. In addition to timeless classics such as the legendary Classic Fly Reel, Loop constantly presents innovative new products that are sought-after in the international fly fishing scene. In short: In the case of Loop, Scandinavian innovation meets an obvious passion for fly fishing!