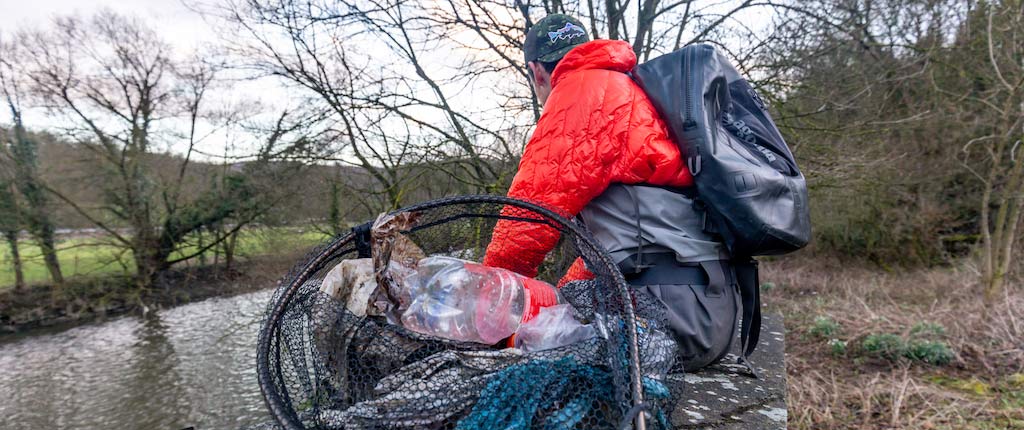 Go Fishing - Collect Trash - Win Patagonia Danner Boots!
With the motto 'One-Per-Day' we started into Trout season 2019 and asked you to participate in our initiative in cooperation with Patagonia: Go Fishing - Collect Trash - Win a pair of Danner Boots. Why? Because one thing is obvious especially during the first weeks of the season - while vegetation is not in full bloom yet: Our rivers are trashed and their banks floodded with plastic and litter. From the 8th of March until the 8th of April you had the chance to set a positive example here and collect one bag or one net of trash while beeing out on the water fishing. And maybe share the awareness for this problem with other (fly) fishers by posting a picture online.
Many of you participated and in total a lot of trash has been removed from river banks across the country and beyond. We were excited to see how many like minded fly fishers sent us pictures via Facebook and email. Thank you very much for your effort! Even though we are aware that the problem is not solved this way, we have seen very clearly that the fly fishing community can achieve a lot when acting in concert. Furthermore, numerous comments on Facebook indicated that many regard the collection of trash while fishing as self-evident. That is very encouraging!
A few days ago we announced the winners of our giveaway and these sustainably produced items by Patagonia are on the way to their new owners:
Price: One pair of Patagonia Danner Boots (full info about these handmade wading boots)
Price: One pair of Patagonia Middlefork Packable Waders
Price: A Patagonia Wader Work Station
In the future we will come up with the topic of sustainability in the fly fishing industry more often and will inform you via newsletter, Facebook and of course here on adh-world about news and interesting issues.
Here is a selection of your pictures submitted: