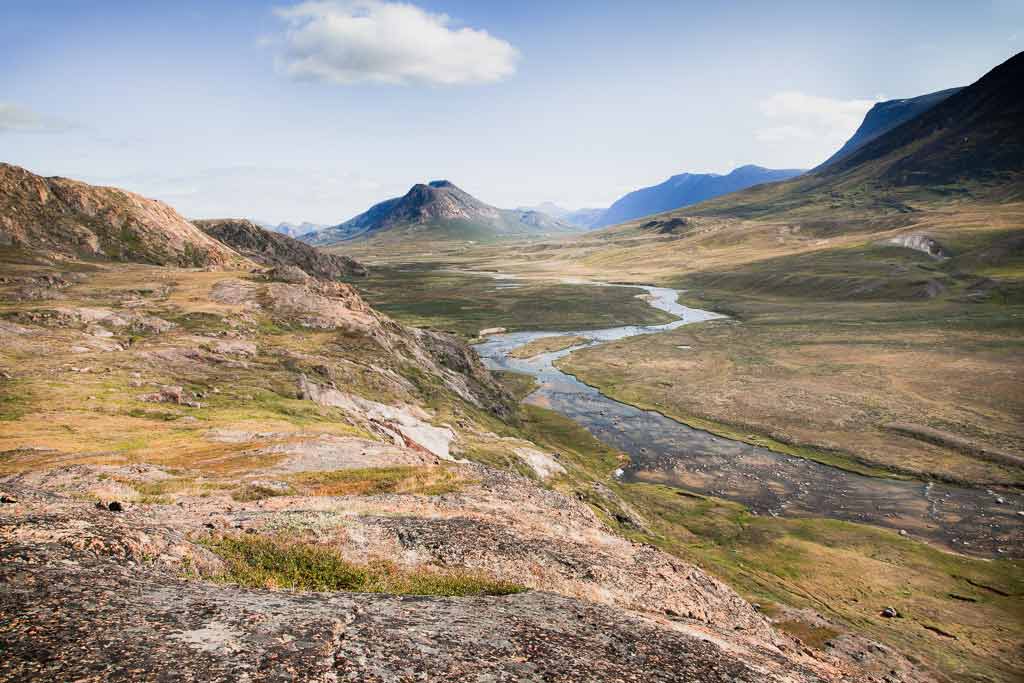 In July 2014 we traveled to Greenland for one week – far away from civilisation in the middle of that rough and stunning landscape! Our target fish was the arctic char that pushes upstream during the extreme short summer up there.
The trip in Greenland startet with a domestic flight in a small prop airliner followed by a boat trip of several hours. That was the point where the real adventure began: one week under canvas disconnected from civilation. In front of us meandered a pristine stream down the rough landscape towards the turqoise bay – pure nature!
We could see the first arctic char swimming upstream directly in front of our camp. However it took around 45 min of hiking until we reached the first pool with fresh fish resting. This hike should become routine within next days, because that pool was where fishing really startet. One could hike the main stream and tributary until feet got tired or victuals were empty. It won't get really dark during that time in Greenland, so it could happen easily that we were out hiking and fishing until late "night". Once you came back to camp that late you had a really good chance to find some arctic fox roaming around.
The fishery for the fresh arctic char wasn't always easy, although we have seen plenty of them. Some took skating chernobyl ants, some bright streamers and others small nymphs like the ones you use at your trout stream. But there was one thing they all hat in common: Endless power!
Of course we came home with some pictures for you!