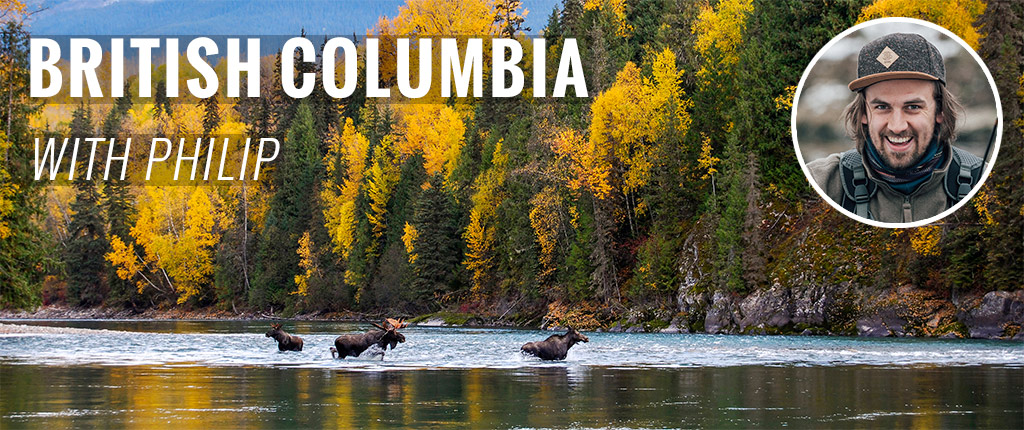 "My heart jumps when I think about standing in a beautiful river in the middle of an untouched wilderness and swinging a pink intruder for steelhead. Fishing British Columbia is magic - and we do it during prime time! A dream comes true and I can't wait to visit BC and fish the Bell Irving with you in October 2019!" (Philip)
Everything about swinging flies with a double-handed rod – from the constant awareness of how the river flows, the casting and the focus on controlling the line to making the fly pass through the lie at the perfect speed – feels amazing. And once a big fish hits your fly and you feel the sudden tug and weight – it's simply magical! It's a moment that is nearly impossible to describe: A special feeling that makes you crave for more. You just have to go again – and again, and again!
For centuries, European anglers have swung their flies across northern rivers. Unfortunately, the population of Atlantic salmon in Europe has dramatically diminished. This has led many salmon fishermen to cross the Atlantic in search for steelhead. British Columbia is heaven on earth for any Steelhead fisherman. The scenery there is just stunning: The golden colours during autumn and the snow-capped mountains – it's not just something that exists on postcards. It's there in real life as well.

In BC it is possible to find rivers that still live up to their full carrying capacity of wild steelhead. Think about that for a minute: It means that the natural maximum stock of steelhead is present in many rivers! It means that you can find steelhead where they are supposed to be – and that is a really attractive starting point for both skilled and novice steelheaders.

The Getaway steelhead fishing is not about numbers, it is about the overall experience. That being said, the operation had less than 1% of clients returning from BC without catching a steelhead. This is partly due to the potential of the fishing and partly due to the fact that Getaway have spent years getting access to the right rivers at the right time.
adh-fishing Hosted Trip: British Columbia
October 26th - November 3rd 2019 (just 2 spots left!)
Oct. 26: Departure from Europe, Arrive in Terrace, stay at Spey Lodge (Terrace) for the night
Oct. 27: Transfer to Boundary lodge, fishing from lunch to dark
Oct. 28-31: Four long days fishing
Nov. 1: Fishing until lunch, transfer back to Terrace, stay at Spey Lodge
Nov. 2: Fly out from Terrace
Nov. 3: Arrival in Europe


Rate: CAD $6195 (ca. 4150€)


Not included:
Flights to Terrace
Gratuities
Alcohol (other than wine which is served with evening meals)
BOOKING:
We are happy to receive your inquiries and to help you with any questions regarding this trip. We will convey your specific booking request to the tour operator GETAWAY FLY FISHING and support you on all steps, from the contract processing to the perfect tackle composition for your trip with us.
---
Getaway Fly Fishing is a part of Getaway Tours. The company is based in Denmark and has been sending anglers to exciting destinations across the globe since 2001. In 2015, Getaway Tours was divided into Getaway Sea Angling and Getaway Fly Fishing. Getaway Tours serves as booking office for both companies. All Getaway Fly Fishing clients are covered by membership (member no. 2907) of The Danish Travel Guarantee Fund.


"At Getaway Fly Fishing, we feel that the destinations we offer are some of the most attractive packages in the fly fishing travel industry today. They all have a certain level of uniqueness; low fishing pressure, amazing scenery and great fly fishing at value-for-money prices.
By focusing on relatively few destinations we are in a position to be deeply involved in each operation; suggesting adjustments or improvement where needed so we end up with the best possible product for our clients. These are the actual trips we would choose ourselves when going after bonefish, GT, arctic char, steelhead, king salmon or tarpon. They are simply our Favorite Getaways."