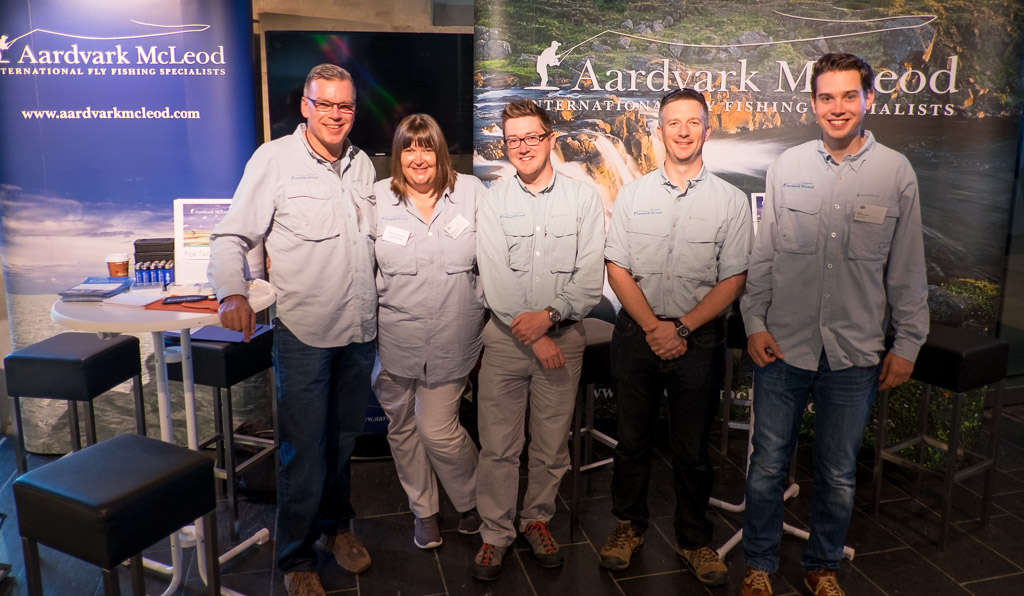 For many years now our clients have come to us knowing that we can take care of their fishing needs whether it be domestic or international. Our team has considerable knowledge of international destinations, but to improve this further we are pleased to announce that we have solidified our relationship with International fly fishing consultants Aardvark McLeod and will be working in partnership. With the growing market here in Germany of fishermen looking to fish abroad they have opened an office in Bonn looked after by well known fly fisherman and guide Lutz Schepers. Lutz joins their team of highly experienced and dedicated staff whose only mission is to craft the perfect fishing trip for you. They offer over 220 operations in 34 different countries, all of which they have detailed experience of. Whether it be salmon fishing in Iceland to the wilds of Alaska or hunting the brutal giant trevally (GT) in the Seychelles they can tailor a trip for you at no extra cost than booking it direct.

However as a bonded tour operator they guarantee financial security through their ATOL bonding with the UK Civil Aviation Authority. These bonds protect you should either they, or their suppliers, cease trading. They remove all the hassle of arrangements including full itinerary planning, providing the most effective routings and avoiding unnecessary (and costly) stopovers. Lastly and most importantly they offer a full emergency back up service, both themselves and through local representatives on the ground, in case you have any difficulties whilst you are away.

Lutz will be working closely with us to bring you the finest fly fishing trips from around the world combined with our tackle knowledge for the complete package. In conjunction with Aardvark McLeod our staff will continue to travel bringing you their personal experience on the best tackle to suit whichever situation you might require.

The journey starts here – and of course posts on adh-world won't be missing! Benni, Lutz and Steffen just returned from a trip to the Nubian flats in Sudan.This new saltwater flats destination encompasses an entirely unfished area of the Red Sea and they were targeting trigger fish, bohar snapper, Bluefin trevally and also the occasional giant trevally. Pictures and the report are posted in our article about Fly Fishing the Nubian Flats.

For more information about the destinations we have been to, please visit Travelling.

eMail: lutz@aardvarkmcleod.com
Facebook: Aardvark McLeod Germany