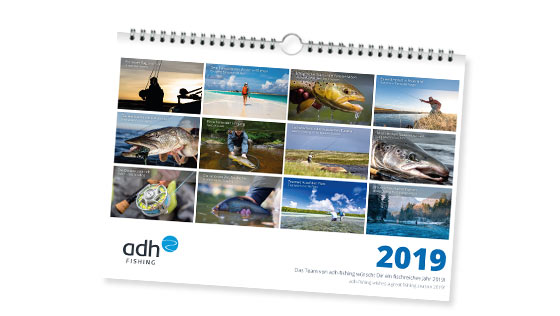 The 2019 version of our calendar is hot off the press in our warehouse for you!
For christmas we want to make a gift that'll help you in 2019 to go on such a journey: Our fly fishing calender! With 12 photos from various fly fishing destinations it'll accompany you through the year and will remind you every month, that there are beautiful fish to catch and lots of adventures out there waiting for you.
We will add a free Fly Fishing Calender for 2019 to any order with 50€ or more made in our webshop.