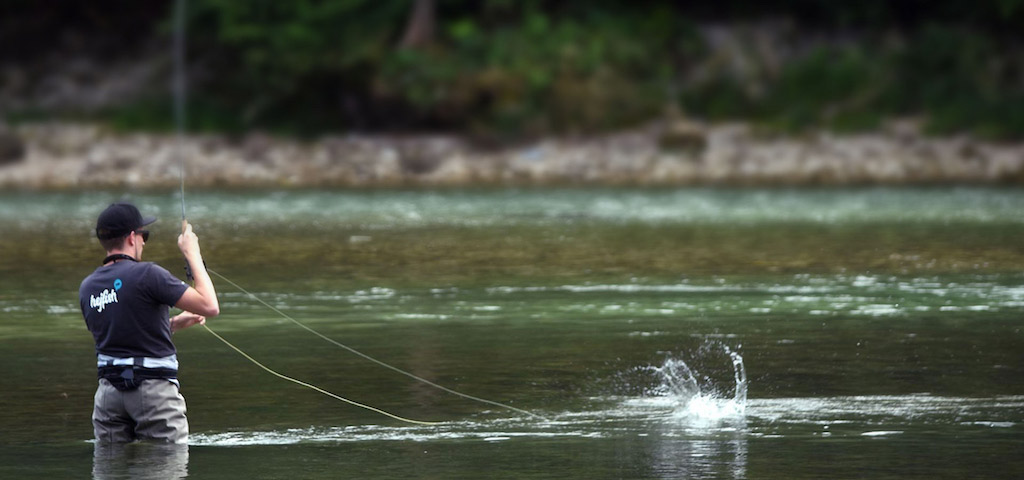 What does the pool behind the next river bend look like? Which predator is waiting in the next bay? There is hardly anything more exciting than exploring new waters. And hejfish proves that you don't always have to go far to do so. Register now on hejfish.com and receive 3€ discount with HEJADH3 for your first online fishing card.
Hejfish is a platform founded in 2014 where you can buy guest tickets for over 900 fishing waters in Germany, Austria, Switzerland and other European countries. Comfortably from home and around the clock!
The number of rivers and lakes on hejfish is growing daily. Nevertheless, your search for a suitable water is very easy: Either you search on an interactive map or you search by certain criteria, for example "rivers" for "fly fishing" in "Bavaria".
You will receive a lot of useful information for each water from the large database. In addition to a short description of the fishing area, for example, information about permitted fishing techniques, fish species and fishing regulations. Once you have found an interesting water, you can buy your online fishing permit in just a few steps and download it to your mobile phone - safely and conveniently.
This is the fastest way to get your fishing permit step by step:
Step 1: Register on hejfish.com with code HEJADH3 and get 3€ discount on your first online fishing card.*
Step 2: Choose your water
Step 3: Buy your license
Step 4: Print your license or download it to your smartphone
Step 5: Upload your catches
* Code only valid for new registrations
Matching the clearly arranged website hejfish also offers an app where you can buy your fishing license. More questions? On hejfish.com you will surely find an appropriate answer.
We wish you a lot of fun on your search for a suitable fishing area!