Fulling Mill is one of the world leaders in the production of high-quality flies. And the product range of the British traditional company grows every season! We took a look at the new Tactical Jigs from Fulling Mill and tested them for you on the Trout stream at the start of the season. We also show you how you can tie our favorite from the new nymph series yourself.
Fulling Mill is widely recognized as one of the world leaders in the manufacture of high quality flies. With a heritage dating back to the 1930s, the Englishmen have slowly but surely built a brand based primarily on quality. Today, Fulling Mill employs over 300 skilled fly tyers in two production facilities - Sri Lanka and Kenya. But it all started very small!
The history of Fulling Mill
After a rugby accident in the early 1930s, avid angler Denis Whetham is nearly paralyzed. To recover, he retreats to Kenya. There, the sportsman takes up fly tying. Denis proves to be excellent in the art of fly tying and subsequently establishes a modest, small fly tying business. He ties flies for friends and sells them to local customers. His passion for fly tying grows into 'Kenya Fishing Flies' and eventually Fulling Mill in the 1980's. Today, Fulling Mill is the largest manufacturer of flies in the world with headquarters in the UK and USA.

Flies by Fulling Mill

At Fulling Mill, the fly tying vice never stands still! Tried and true flies remain in the assortment, but fresh, exciting patterns are developed each season. Since all Fulling Mill flies are designed by anglers for anglers, you can absolutely rely on the practicality of all flies! What's more, each and every Fulling Mill fly is tied in-house in the Sri Lankan and Kenyan factories before being quality tested under strict specifications and distributed through the two hubs in the UK and USA.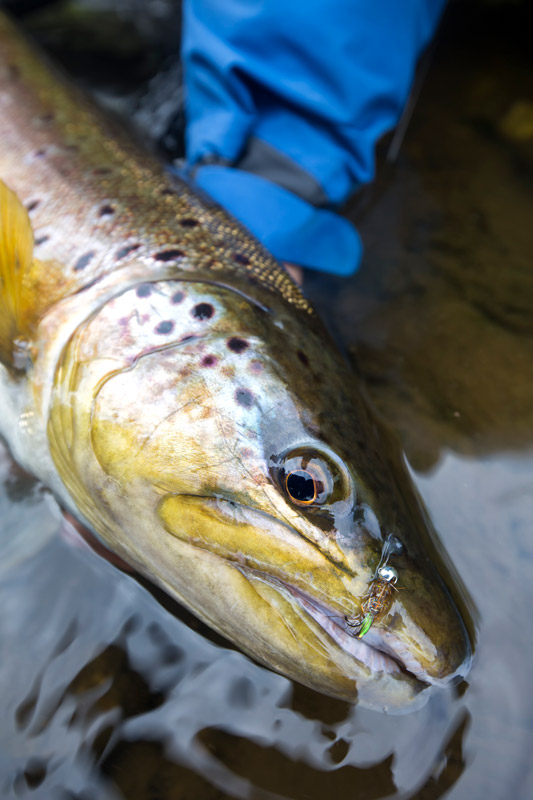 Focus on details - Fulling Mill flies

Each Fulling Mill fly is a small piece of art! And to live up to the reputation for absolute top quality, nothing is left to chance at Fulling Mill. Instead, the focus is on details - just as discerning fly tyers do when they tie their own flies. Fulling Mill feathers and hackles come from the USA, tying thread from Germany, and hooks from Japan. Every feather is handpicked and every hackle is hand-selected. Quality is at the heart of everything created at Fulling Mill. Each fly is lovingly crafted by a skilled fly tyer using the finest and best materials. So you can catch your dream fish! And it doesn't matter what target fish you're after: Fulling Mill has the right fly for you. In our assortment you will find Fulling Mill flies for Trout and Grayling, for Salmon, for Sea Trout, for Pike, Perch and Zander and of course for all other predatory fish in freshwater and saltwater. Shop all flies by Fulling Mill.
Season Opening with Fulling Mill
For the start of the 2021 Trout season, we took a close look at the new collection from Fulling Mill. In particular, the patterns from the Tactical Jig series have done it to us. Because in the first weeks of the season, the levels of the streams and rivers are still high, the water is still cold and the fish are not yet so active. Insect hatches can only be observed during the warmest hours of the day. Therefore, dry flies remain in the box for a bit and our choice initially falls on the nymph. With these weighted imitations of insect larvae, we can find the fish where they do most of their feeding at this time of year: Right at the bottom of the river.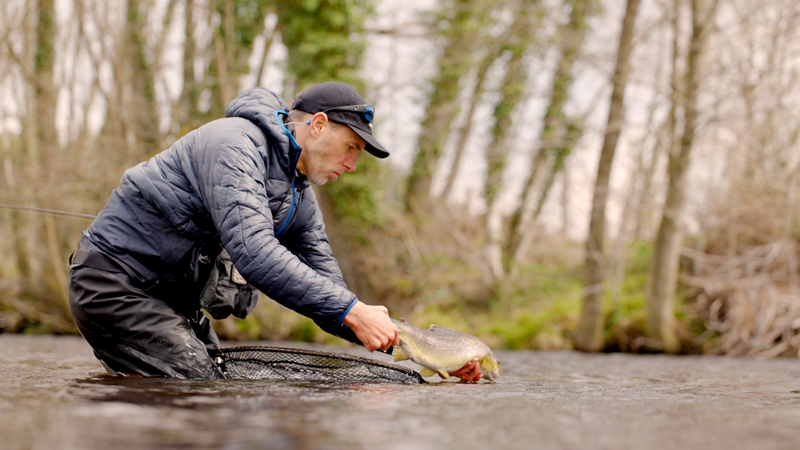 Successful start to the Trout season
In high, cold, fast water at the beginning of the season, the main thing is to present the nymph slowly and deeply. The fish have a very small window in which they feed. They are rarely oriented toward midwater or the surface. Suitable presentation techniques for these conditions are modern versions of nymph fishing, for example, Euro Nymphing. This involves the use of long, fine rods (10ft. to 11ft.) in #2 and #3 line classes. With these special rods and in combination with a suitable nymph leader made of monofilament, we have the opportunity to feel - and transform - the fine bites of sluggish fish. You can find suitable nymph rods today from many manufacturers and in all price ranges. We have compiled some of our favorites for you below.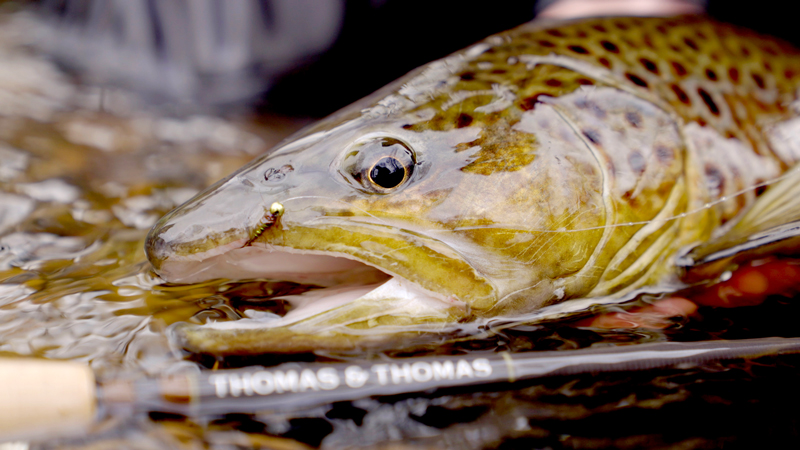 Perfect Nymph - Perfect Rod

Tactical Jigs by Fulling Mill
Patterns from Fulling Mill's Tactical Jig series are in many ways perfect for the start of the season. Because they feature ...
Tungsten Beads: All Fulling Mill nymphs from the Tactical Jig series are tied with tungsten beads. Therefore they are much heavier than conventional nymphs with brass beads. For the start of the season we recommend nymphs with tungsten beads in 3.0mm to 3.5mm.
Jig Hooks: High quality barbless jig hooks are used in these patterns. The fine, thin wire of these hooks penetrates cleanly and can be removed quickly. The advantage of the jig hooks is that they drift with the hook tip upwards. When presented close to the bottom of the water, we therefore have significantly fewer hang-ups! Especially recommended for the start of the season are jig hooks in the sizes #12, #14 and #16. 14 and 16 hooks are most often used on our tippet. They usually have the perfect weight and imitate small insects best, as they typically occur at this time of year.
Hot Spots: At the beginning of the season it can be a bit more colorful! The water is often slightly dusty and the fish are not yet under much fishing pressure in the first days and weeks. Therefore, it does not hurt to focus on colored hot spots right now. In cold water, the colors pink, red, orange and especially chartreuse have proven themselves. Chartreuse is also an excellent choice if you have a lot of stoneflies on your water.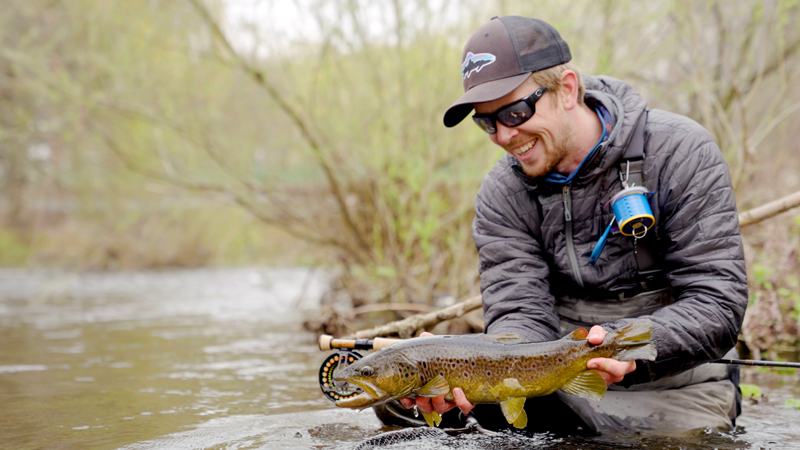 T&T Contact II Nymph Rod

Some of our favorites from Fulling Mill's Tactical Jig Series can be found below. One highlight is Roza's Green Tag Jig. Like all other nymphs from the new Fulling Mill collection, this pattern is barbless - an absolute must for our own flies.
Roza's Green Tag Jig
Lubos Roza is from the Czech Republic and has won several individual and team gold medals (for both Czech youth and adult teams) at the FIPS-Mouche World Fly Fishing Championships. Some of his successful patterns are now distributed by Fulling Mill and have proven themselves on running waters around the world. These include his jig nymphs and perdigons for Euro Nymphing. But also his fine dry flies, mainly tied with CDC, are very effective.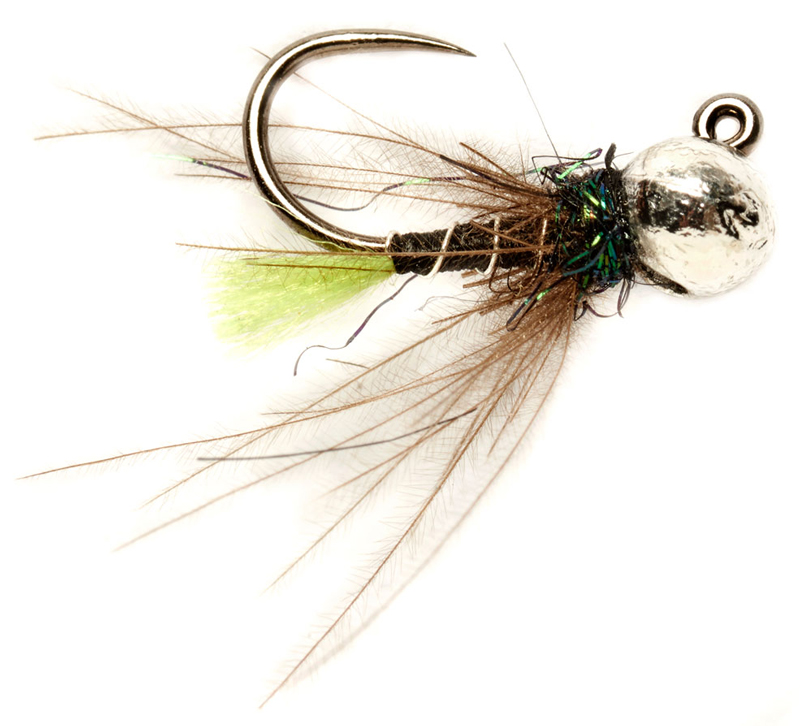 With little effort and only a few materials you can tie Roza's Green Tag Jig yourself.
List of Materials for the Green Tag Jig:
Barbless jig hook with wide gap in #14 or #16 (e.g. Hanak H450, Fasna F-415 or Soldarini FST-510)
Silver, slotted tungsten bead in 3.0mm or 3.5mm (e.g. from adh-fishing, from Fasna or Soldarini)
Thin tying thread (e.g. Semperfli 12/0 in black)
Antron or comparable floss in chartreuse or fluo yellow (e.g. Veniard Glo Brite, Uni Floss or Textreme Antron Yarn)
Silver ribbing wire (e.g. from Hends or Uni French Wire)
Pheasant feather in black or brown (e.g. from Hareline, Wapsi or Veniard)
CDC feathers in brown (e.g. from SwissCDC or Hends)
Spectra Dubbing (e.g. peacock green or peacock black)
Superglue to secure the knot (e.g. Gulff Minuteman or Zap a Gap)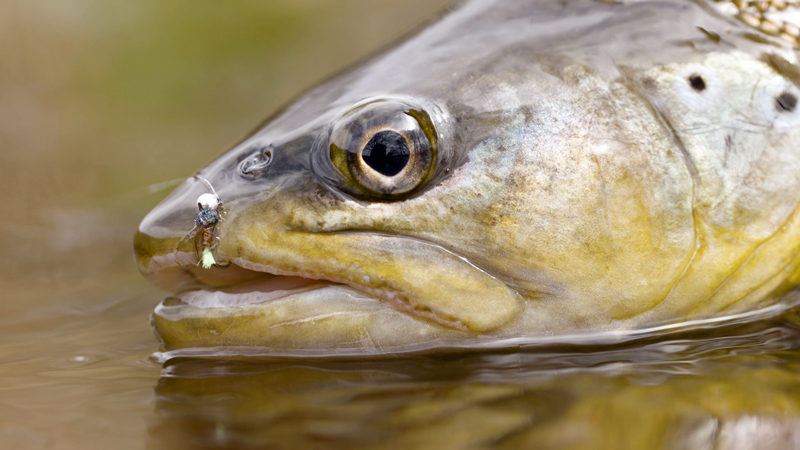 For the first weeks of the new Trout season we wish you Tight Lines!