After the success of the legendary Danner Boots, Patagonia introduces another very interesting cooperation with the Forra Wading Boots. In partnership with the traditional Italian company Fitwell, known since the 1970s for high-quality mountain boots, the ultra-light Forra wading boots are inspired by the mountains, but made for the rivers. In this video we introduce you to the Forra wading shoes.

Designed for climbing, ascents, descents as well as technical wading beyond the trails, these ultra-light wading shoes are extremely comfortable and offer a high level of comfort. That's why they are extremely comfortable and offer a pleasant fit that supports you on long adventures on the water. Forra Wading Boots by Patagonia offer increased protection with all-day comfort and support for demanding wading.
Vibram® Mars Sole Technology

Equipped with a special Vibram® sole, these wading boots provide traction and grip on a wide range of surfaces thanks to the exclusive Mars Sole Technology with XS Trek compound and HexaBase lugs. The high ankle, robust toe box and adjustable stainless steel lacing system contribute to the waders' extra durability.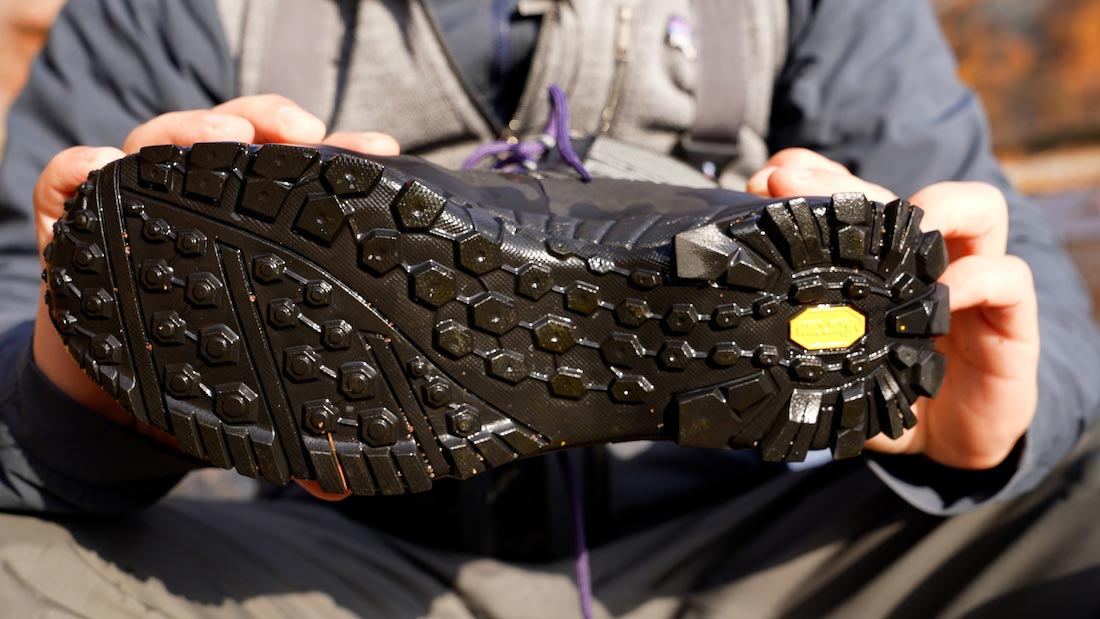 Vibram Mars Sole Technology
Cordura®-Nylon-Mesh Material
The abrasion-resistant Cordura® nylon mesh upper dries quickly, is durable and gives extra stability when wading. The shaft is slightly higher and stiffer to protect your ankle and give you a stable step. The toe caps are specially reinforced to protect you from stones etc. The boot construction allows water to drain away quickly and the upper material also avoids unnecessary cushioning and lining material in order to dry more quickly. So also a reasonable choice for travelling!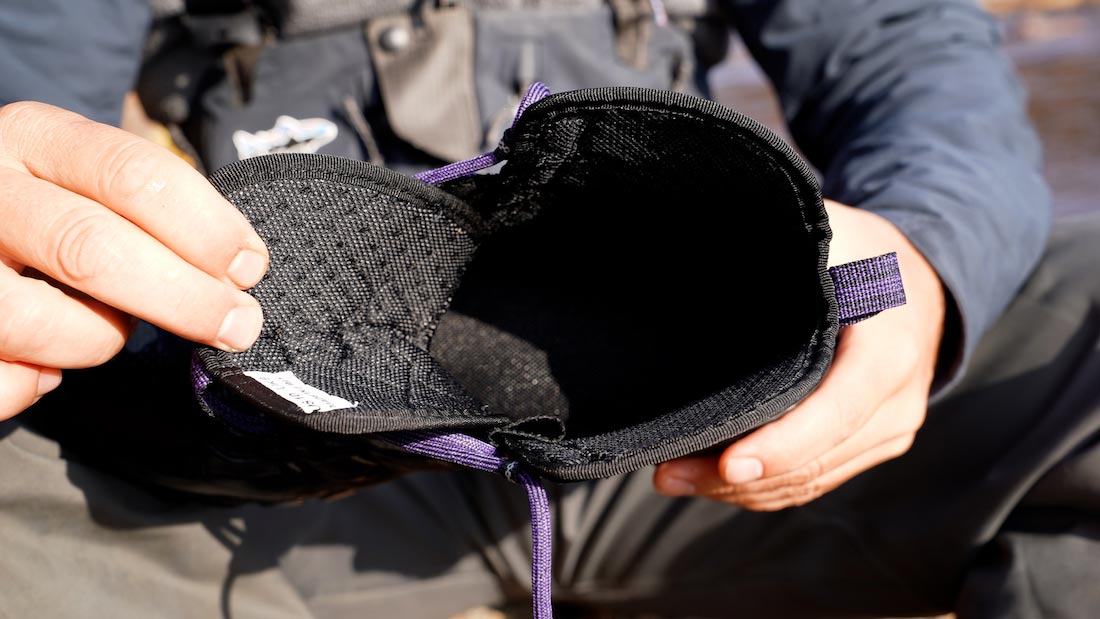 Abrasion-resistant Cordura® nylon mesh upper
Made in Italy by Fitwell

Forra Wading Boots from Patagonia benefit from Fitwell's many years of experience in the construction of high-quality mountain boots. They are lightweight without sacrificing performance. The functional wading boots offer you a well thought-out construction and, thanks to the proven Vibram sole, a secure grip on your way to, at and in the water. A lightweight wading shoe with many great features and a modern design that is an excellent choice in all fishing situations. You can also benefit from the advantages of this model on your local waters.
Last but not least, Patagonia offers a very attractively priced alternative to the Danner Boots handmade in the USA. And because you get two pairs of laces (grey and purple), you can adjust them to your liking. So if you're looking for an introduction to Patagonia's sustainable waders, the Forra waders are the perfect choice for you too!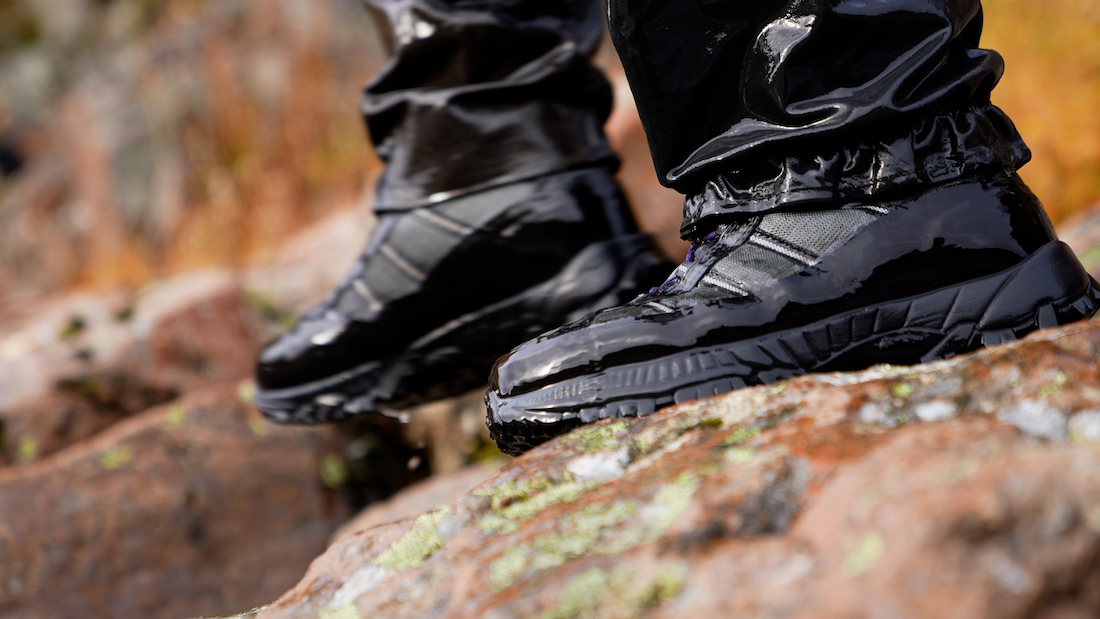 Vibram sole with good grip for any surface
Forra wading shoes at a glance:
High-quality, ultra-lightweight wading shoes
Designed for light weight, maximum comfort and reliability in all wading situations
Vibram® Mars sole technology provides traction and grip
High ankle and rugged toe box provide extra protection
Adjustable strap lacing system provides security in the stream
Fittings are rustproof and abrasion resistant
Abrasion-resistant Cordura® nylon mesh upper that dries quickly, is durable and provides support
Vibram® Mars outsole with XS Trek compound provides a large contact area for optimal grip
HexaBase lug outsole gives maximum traction and stability
Boot construction allows water to drain quickly
Upper eliminates unnecessary padding and lining to dry faster
Weight: 1162 g
Upper: 100% nylon mesh material
Midsole: EVA foam and rubber
Outsole: Vibram® Mars with XS Trek compound
Made in Italy