Powerful, strong, lightweight. Three characteristics that describe the Predator fly rods from Guideline. We have tested these versatile rods for you and present one of our favourite combinations for pike fishing in this video.
Guideline Predator Fly Rods

After the huge success of the saltwater-ready LPX Coastal, it was only a matter of time before the rod makers at Guideline added more models to the popular series. With the latest members of the LPX family, chief developer Leif Stavmo has outdone himself and created special rods for almost all facets of modern fly fishing. This includes the powerful Guideline LPX Predator Pike, which we take great pleasure in using for pike fishing on lakes, canals, rivers and in brackish water.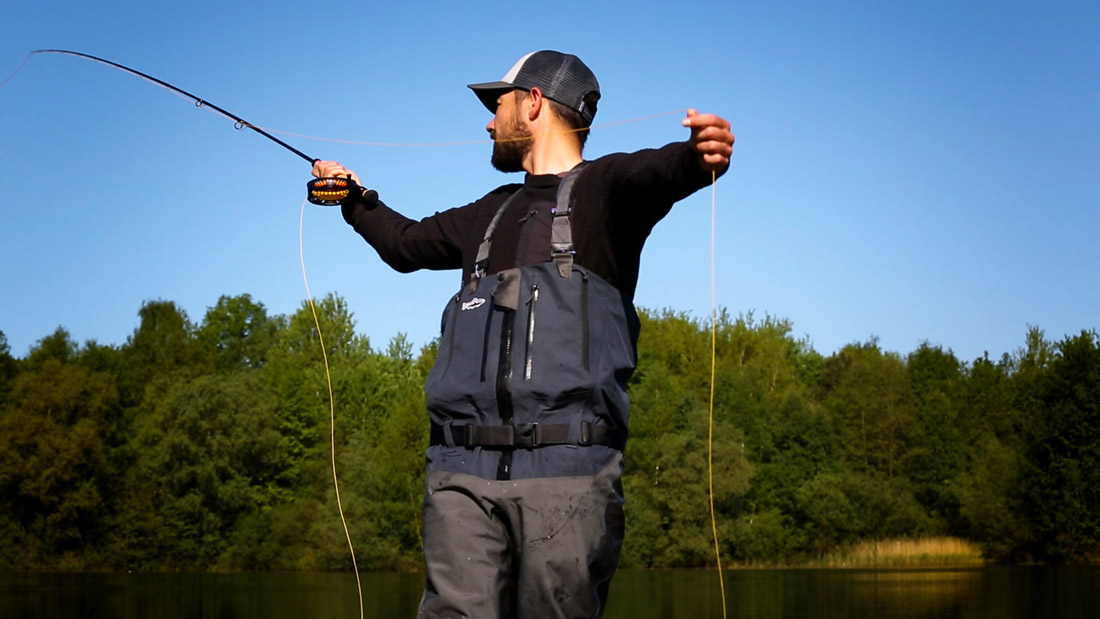 Guideline LPX Predator Pike - powerful blank & light in weight

The Guideline LPX Predator Pike is the strongest member of the Predator range and joins models from the lower line classes designed for streamer fishing for trout, perch, asp and zander.

For pike anglers, there are two rods to choose from, which are ideal for different scenarios.
Our recommendations


LPX Predator 9 ft # 8: An ideal choice for casting classic pike streamers of all kinds and fishing with floating lines and light sinkers. We love this model because it has a very high fun factor and yet is strong enough to fight very large pike quickly and effectively. Our favourite for shallow water fishing!
LPX Predator 9 ft # 9: The most beefy rod in the series and a real powerhouse! Also ideal for heavy sink lines and huge (articulated) pike streamers (with wiggle tail). Due to the huge power reserves perfect for fishing from the belly boat for the heaviest pike. Even strong winds and the most adverse conditions are no problem for this fast rod.
Rod Action and Components

Both models combine power and low swing weight - a smooth balance that is immediately noticeable in practice. These fly rods are packed with high-end features and components that will satisfy even the most demanding fly fishers. Thanks to Guideline's advanced C.A.P M4.0 blank construction technology, these rods are incredibly light and have an action that takes fly casting to the next level at all distances. The tip is very fast, while the rod becomes more powerful towards the bottom and has plenty of reserves for big fish - we particularly liked this when fishing.

The flexing of the LPX Predator Pike is designed so that you can easily cast even the biggest pike streamers at long range. The various parts of the rod engage very gently the more power you apply to them. This also makes the fight against bigger fish more effective. The recovery of the LPX Predator Blanks is at the highest level, without vibrations and with great stability in all directions. This provides the best casting precision and gives you the great feeling of being connected to the whole rod. A rod that won't tire you out when casting for hours and can easily handle strong winds.
The impressive features of the fast blanks are backed up by many other features that testify to Guidelines' practice-oriented expertise. These include the selection and arrangement of the rings (larger titanium guides, robust snake guides) and the use of a hard-anodised reel seat made of durable aluminium. This is another reason why these rods are suitable for use in fresh- and saltwater. The high-quality cork handle has extra length and a reinforced end made of foam (EVA) for extra durability.

The light feel in the hand, fantastic balance and low swing weight of the LPX Predator will give you hours of fishing for pike and other predators!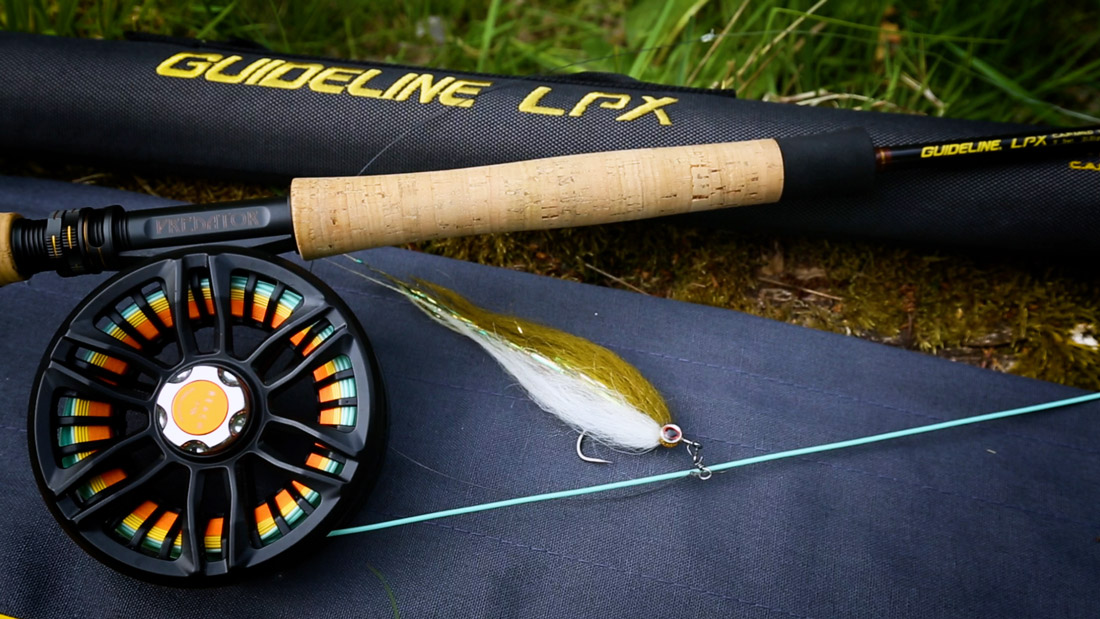 Set Price Advantage - Guideline LPX Predator, Guideline Reach, Guideline Predator DC Evolve
LPX Predator Pike Set
In combination with the right flying line, the LPX Predator Pike from Guideline is particularly fun! For our test, we equipped the predator rod with a Predator DC Evolve from Guideline, which ensures that the powerful blank is loaded quickly and effectively. With different sink rates, these lines cover the entire spectrum of modern predator fishing and have everything we expect from a high-quality flying line.
Powerful taper with more mass in the front and 11 m head for a powerful casting performance – even when facing wind!
3 m long handling section ensures very good stability when you want to cast really far and provides good grip while casting
Thin shooting line for less friction in the guides and impressive casting distances
High-contrast colour difference between the shooting line and the head for a good visual feedback and perfect casting timing
Low-stretch "Direct Contact Core" with only 5% stretch for improved bite detection, line control and effective hook sets
Environmentally friendly, PVC-free coating without softener – absolutely brilliant!
Extremely low memory effect due to the special coating – even in icy temperatures
In combination with the robust Guideline Reach fly reel, you get a first-class set from us, with which you are prepared for all situations on the pike water - and can save a lot of money at the same time!